Most Popular Trekking Destinations In India
Most Popular and Safest Trekking Destinations in India, officially the Republic of India is the most spoken Hindi language here: Republic of India), India is a country in South Asia. It is the second most populous country, the seventh largest by area, and the most populous democracy in the world. Surrounded by the Indian Ocean to the south, the Arabian Sea to the southwest and the Bay of Bengal to the southeast, it shares a land border with Pakistan to the west; China, Nepal and Bhutan to the north and Bangladesh and Myanmar to the east. In the Indian Ocean, India is in the vicinity of Sri Lanka and the Maldives. Its Andaman and Nicobar Islands share a maritime border with Thailand, Myanmar and Indonesia. This is a very beautiful country where many languages ​​are spoken, there are a total of 28 states and 8 union territories (UTs) in the country of India by 2021.
India is one of the most beautiful mountains in the world, a mountain range in South and East Asia that separates the plains of the Indian subcontinent from the Tibetan Plateau. This range contains many of Earth's highest peaks, including Mount Everest, the highest on the border between Nepal and China.
Today in India is the world's most beautiful Himalayan range, where today millions of tourists from all over the country and abroad come.
Every year thousands or millions of tourists and mountaineers come to India to see the Himalayas. There are mountains and trekking destinations in the Himalayas.
There are 28 states and 8 union territories (Union Territories) in the country of India, where some of the states have trekking, mountaineering, High Altitude expedition,  hiking, adventure activities, rafting, kayaking, skiing, paragliding, etc.
The Most Popular and Best States for Trekking In india as Follows
Uttarakhand 
Himachal,
Ladhak, 
Sikkim, 
Jammu and Kashmir 
Best Trekking Destinations in Uttarakhand
20 – Best Winter Trekking Destination in Uttarakhand
These are the most done winter treks in Uttarakhand, which you will also like to do just because you have good snow and safe trek for you where you can go without any fear.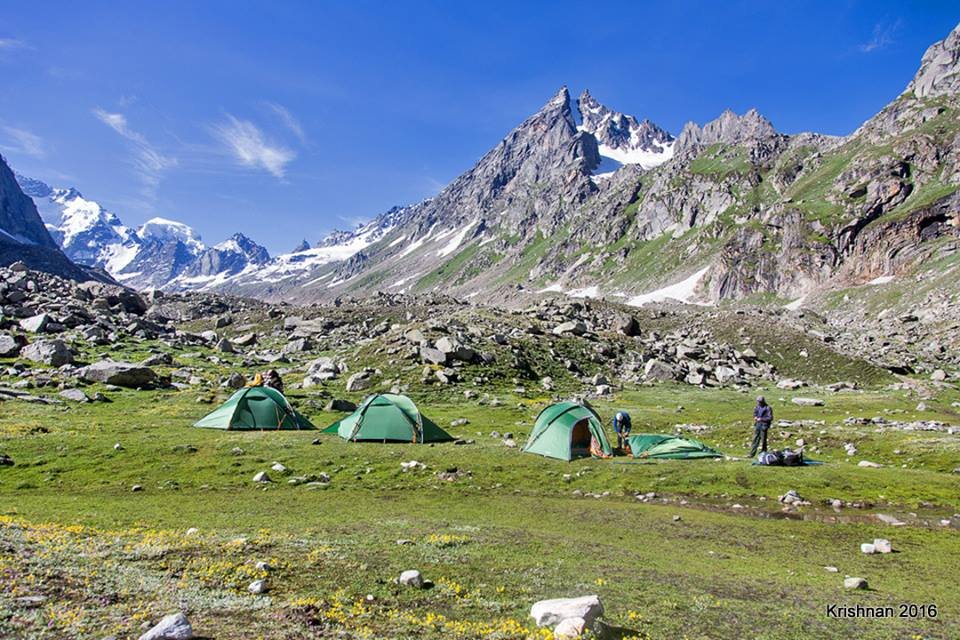 All these are special winter treks of Uttarakhand state which Himalaya Hikers do every year.
These are the best winter treks for all those visiting Uttarakhand State 
2. Har Ki Dun Trek 
3. Kuari Pass
4. Brahmatal
5. Pangarchulla Peak Trek
6. Deoriatal 
8. Chopta Tungnath Trek
9. Nag Tibba Trek
10. Deoban trek
11. Vijay Top Trek
12, Chaainsheel Trek
13, Ruinsara Tal Trek
14, Rupin Supin Trek
15. Dodital Trek
16. Dayara Bugyal Trek
17. Gulabi kantha Trek
18. Mukta Top Trek
19. Phulara Ridge Trek
20. Bedni Bugyal Trek,
51 Best Summer Trekking Destinations in Uttarakhand
Summer Treks, which are the most treks done in May, June or September and October are in Uttarakhand. 
Uttarakhand is a state which has the highest number of trekking routes in the whole of India and most trekkers also come here every year to do these treks.
People come to Uttarakhand to do most of the high altitude treks in the summer. There are many difficult trek routes that leave from one place to another, for which you need special experience.

whose names are as follows
1. Kedarkantha
2. Bali pass
3. Borasu Pass
4. Rupin Pass
5. Lamkhaga pass
6. Tapovan Trek
7. Kedartal Trek
8. Nandanvan trek
9. Vasuki Tal trek
10. Kalindi pass trek,
11.Har Ki Dun Ruinsara Tal Trek.
12. Dayara bugyal Trek.
13. Kuari pass trek,.
14. Pangachulla trek
15.Chopta Tungnath Trek
16.Kedarnath Trek
17.Satopanth Tal Trek
18. Pindari Glacier trek
19. Sunderdhunga Trek
20.panpatia col trek
21. Swargarohini Trek
22. Maldaru Tal
23. Sarutal trek
24. Fachukandi pass trek
25. Dhumdharkandi pass trek
26. Roopkund Trek
27. Brahmatal Trek
28. Baraadsar lake trek
29. Kanasar lake trek
30. Nanda Devi base Camp trek
31. Panchachuli base camp trek
32. Chaainsheel bugyal trek
33. Bainya Top trek
34. Kalindi pass Trek
35. Swargarohini trek,
36. Ali Bedni bugyal trek
37. Gupt khal trek
38. Mayali pass trek
39. Auden's Col Trek
40. Rudugaira Trek
41. Darwa pass Trek
42. Nalgan pass Trek
43. Namik Glacier trek
44. Obra gad trek
45. Devkyara Trek
46. Darma Valley Trek
47. Khimloga pass Trek
48.  Adi Kailash Om Parvat Trek
49. Kush Kalyan Trek
50. Gidara Bugyal Trek
51. Gamukh Trek 
15 Best Monsoon Trekking Destinations in Uttarakhand
Monsoon treks are very less in Uttarakhand, so it becomes a bit difficult to do monsoon treks in Uttarakhand, the reason for this is that there is a lot of rain here in the months of July and August.
That's why Himalayan  Hikers suggest a safe and special trek for you so that you can do these treks with us in monsoon months without any fear.
whose names are as follows
1. Valley of flowers trek
2. Rupin Supin trek
3. Gulabi kantha Trek
4. Dayara bugyal Trek
5. Gorson bugyal Trek
6. Nag Tibba Trek
7. Phulara Ridge Trek
8. Dodital Darwa pass trek.
9. Satopanth Tal Trek.
10. Fachu Kandi passed Trek
11. Baraadsar lake Trek
12. Gaumukh Trek
13. Chaainsheel Bugyal Trek
14. Deoban Trek
15. Kedarkantha Trek
Most Popular Trekking Destinations in Himachal Pradesh
Himachal Pradesh is a popular tourist destination in northern India's Himalayan region. It has beautiful mountain peaks, meadows, and resorts, as well as evident Buddhist temples and monasteries. Himachal Pradesh is a heaven for thrill seekers, with over 80 snow capped peaks such as Friendship Peak, Manirang, ParvatiParvat, Gushu, Thamsar, and many more. Sacred sites with local legends, camping near the river or over lush green meadows under a star-studded sky are just a few of the basic additions to an already existing trekker's paradise.
20 -Best Trekking Destinations in Himachal Pradesh
Treks conducted by Himalayan Hikers, which are in Himachal, these treks are very beautiful and special, everyone's days and altitudes are different.
Most of the treks in Himachal start from June, which continues till last October.
1. Hampta Pass Trek
2. Buran Ghati Trek
3. Pin Bhaba Pass Trek
4. Deo Tibba base Camp Trek
5. Bhrigu Lake Trek
6. Beas Kund Trek
7. Chandrakhani Pass Trek
8. Pin Parvati Pass Trek
9. Triund Trek
10. Sar Pass Trek
11. Chandranahan lake trek
12. Friendship peak trek
13. Sach Pass Trek
14. Jalori Pass Trek
15. Kalihani Pass Trek
16. Sach Pass Trek
17. Shunga Top Trek
19. Kanamo Peak Trek
20. Chandratal Spiti valley trek
Best Trekking Destinations in Ladakh
Ladakh region often known as "Little Tibet" and the "Land Beyond the Passes" is a high altitude, area of about 60,000 square kilometers and elevations ranging from 2,600 to 7,670 metres. It is sandwiched between two massive mountain systems: the Karakorams to the north and the Himalayas to the south.
Ladakh, located in the Trans-Himalayan region, is one of those popular trekking destinations that offer so much with a visible crowd of frequent trekkers. Tourism has recently gained widespread recognition as an important industry in the district due to its large-scale potential for job creation and income generation.
Leh, the capital and primary town, is not only a major base for treks and nearby monasteries, but also a fascinating destination in its own right. Buddhist monasteries, nostalgic souvenir shops, many different legendary trading posts, and warm people of Ladakh offer a great insight into native people and their way of life.
Treks conducted by Himalayan Hikers, which are in Ladakh, these treks are very beautiful and special, everyone's days and altitudes are different.
The North Face Meru Expedition, 2011Most of the treks in Ladakh  start from  March, which continues till last December: 
11 Best  Trekking Destinations in Ladakh
1. Chadar Trek
2. Stok Kangri trek,
3. Nubra Valley Trek,
4. Markha valley trek
5. Rumtse to Tso Moriri trek,
6. Sham valley trek,
7. Spituk to Stok trek,
8. Lamayuru to Alchi trek,
9. Zanskar trek from Padum to Lamayuru,
10. Snow Leopard trek,
11. Digar La with Nubra And Pangong Tso Trek, 
Best Trekking Destinations in Kashmir
Kashmir, also known as the Paradise on Earth, is a 100-kilometer-wide valley where the Himalayas separate the valley from the Tibetan plateau and the PirPanjal range, which encircles the valley from the west and south, also separates it from the Punjab Plain of the Indo-Gangetic Plain. The Kashmir valley, which is home to numerous adventures, is one of India's most popular tourist sites. This valley has an average elevation of 1,850 metres above sea level, although the PirPanjal range to the north has an elevation of 3,000 metres.
The Himalayas, with their significant presence in northern India, are a wonderful spot to explore your adventurous side. Along with its enchantment, the Himalayas are a popular destination for exciting adventure activities such as mountain climbing, river crossing, trekking, camping, and much more.
Trek to alpine lakes like Gangabal, Gadsar, Tarsar, and Marsar, Great Lakes, and historic settlements buried away in the mountains like Naranag; finest camping locations on Kashmir's lush and vast meadows are just a few of the memorable trekking experiences in Kashmir. Amarnath Cave via Sheshnag Lake is a spiritual journey that is only undertaken by Hindu pilgrims. In terms of moderate and difficult treks, Kashmir has a variety of options. 
Treks conducted by Himalayan Hikers, which are in Kashmir valley, these treks are very beautiful and special, everyone's days and altitudes are different.
Most of the treks in Kashmir  start from  June, which continues till last December 
11 Best  Trekking Destinations in Kashmir
3. Tulian Lake Trek
4. Thajiwas Glacier Trek
5. Rohil Basmai Valley Trek
6. Naranag Gangabal Trek
7. Markha Valley Trek
8. Kolahoi Glacier Trek,
9.Sonmarg Vishansar Trek
10. The Trek of Narang Mahlish
Best Trekking Destination in Sikkim
Sikkim is a multiethnic and multilingual state in northeastern India, located in the Himalayan foothills. Almost the entire state is classed as a mountainous terrain, with heights ranging from 280m to 8586m. Kanchenjunga, the world's third highest mountain and India's highest peak, as well as 28 other mountain peaks, more than 80 glaciers, 227 high-altitude lakes, five major hot springs, and more than 100 rivers and streams, call it home. The state is linked to Tibet, Bhutan, and Nepal via eight mountain routes.
Sikkim is a nature lover's paradise, with over five national parks and preserved habitats. The state's unique flora and animals are bound to captivate those who explore it. From classic architecture to local tales, the state provides a wide range of fresh experiences.
Locals in the state worship Mt Khangchendzonga's god. It is claimed that the deity protects the state while bestowing blessings on the natives. Trekking to the top of Kanchenjunga is limited due to its cultural value. Walking to the top is not permitted, but trekkers are encouraged to explore and admire the sites and pathways that are near the region's huge mountains, and to succumb to the awe-inspiring tranquility. The magnificent sunsets and sunrises in the mountains with misty clouds beneath the route leave visitors wanting more.
Treks conducted by Himalayan Hikers, which are in Sikkim , are very beautiful and special, everyone's days and altitudes are different.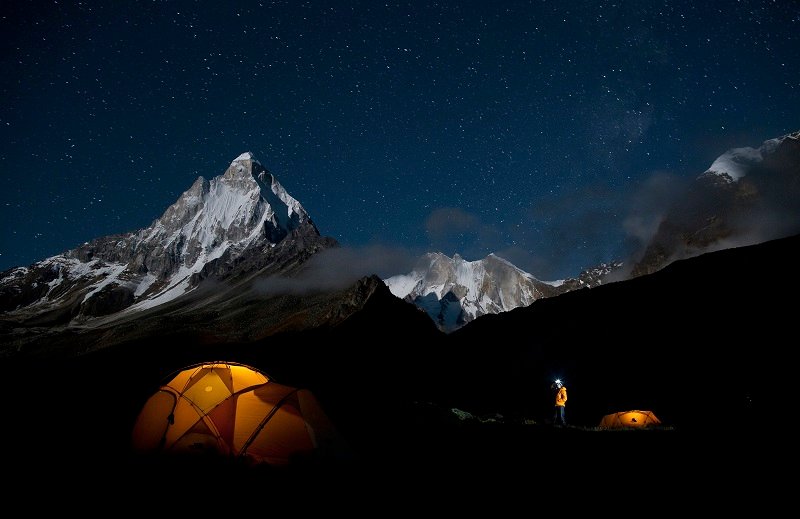 10 Best  Trekking Destination in Sikkim
1. Sandakphu Trek
3. Goecha La Trek
4. Kanchenjunga Base Camp Trek
5. Sikkim Dzongri Trek
6. Singalila Trek from Uttarey Side
7.Tholung Trek 
8. Dzongri Trek
9.Versay Trek
10 Green Lake Trek