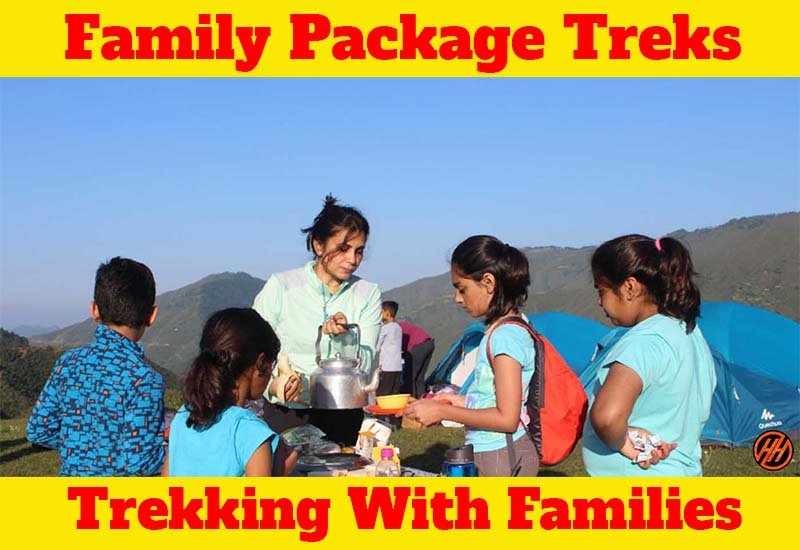 Family Package
Family package Treks – Trekking with Families
Nowadays, I am very happy to see that Trekking has taken a great place in the lives of people and the scope has widely increased. So we also organized Family Package Treks with Trekking, Mountaineering, Hiking, Camping, etc.
This activity which was not even known now has positive impacts on everybody. It has become the new passion of youth, they are ready to quit their jobs and work as full-time travelers.
Also Read About 8 Best Himalayan Monsoon Treks In India
It is great to see the youth being so positive about this activity but What about their parents? What about the people who are in their late 40's and above? If you have the same questions in your mind then you don't have to worry because trekking is not only for the youth or solo travelers but for the bunch of friends and family.

Family Package Treks: Trekking For Families
In this modern era, people are living a very busy life, if there are 5 members in a family then every five of them are busy with their own work and don't even get time to communicate with each other.
The technology has increased but it has built a gap between relationships, people prefer taking selfies rather than just spending time and understanding each other.  Trekking changes the way you think it affects the lives in a very positive manner and after a trek, understanding increases and the bond gets stronger.
Trekking experiences make you learn the lessons which can never be learned away from the mountains. The wild has its own rules according to which we have to adjust it gives a better understanding and love for Nature. Taking your children to treks and exposing this better and beautiful world to them is the best gift you can ever give them.
The challenges teach the children about not taking the comforts of their home for granted and in the future helps them in adjusting in rough conditions. These experiences and learnings are necessary for the parents as well as children for living a stress-free life.
Also Read About :

Why Should to do Family Package Treks?
It Improves the Bonding
A Trek Helps You In Gaining Values
Physical, Emotional and Social Growth
Spend Quality Time With Your Children
It Improves the Bonding
Observing Teaches More
Materialistic Things are Not Important to Live
Family Package Treks: Improves the Bonding
If you need a break from the monotony of life and want to reduce stress then start planning a trek with your family because due to lack of time the communication gap increases which leads to misunderstandings and problems. During a trek, you spend time with your family away from technology in the serenity of a mountain.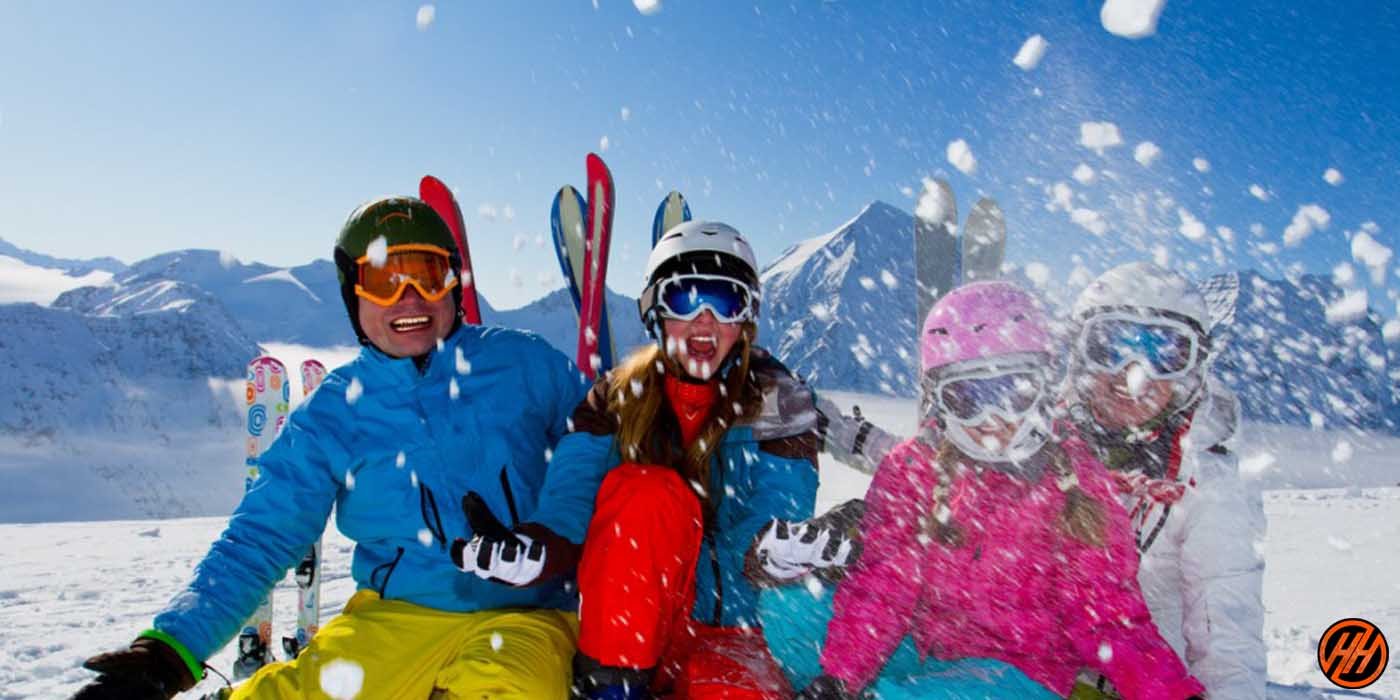 It Improves the Bonding No doubt the environment is peaceful and relaxes the mind which takes you away from the problems, in this state of mind spending days with your family enhances the bonding you all share and makes it stronger than before. You communicate share happiness as well as problems which eventually leads to better understanding.
A Trek Helps You In Gaining Values in Family Package Treks
When we go in remote areas and in peaceful places to live for some days then coming across the lifestyle of local villagers helps in knowing the simplicity.
The environment of Mountains is pollution-free, the families on a trek imbibe the values of maintaining the balance of nature by using eco-friendly methods because during a trek the methods which are used, lie on Leaving No Trace.
There are only basic necessities provided and families learn to manage only on them they do not have extra water to waste or extra food so they learn to save the little things despite how much they have.
These values are gained during a trek knowingly or unknowingly by watching the efforts made by the team on sustainable trekking.
Also Read About – Kedarkantha – The Best Winter Trek
Physical, Emotional and Social Growth from Family Package Treks
Development is the key point to success so you need to develop yourself on a regular basis for living a better life. If a company stops the development of its mobile features then the demand starts declining, in a similar manner, the growth is important for a person for being successful. Trekking provides the opportunity of growth Physically, Mentally and Socially.
It strengthens the body by making it fit and adjusting it according to the climate when the body stays fit then the mind also becomes fit.
The soothing environment also plays a great role in making the mind fit and the person grows socially too because engaging in a trek together and spending a good time improves social activities. It is important to take the kids out for trekking for their development.
Spend Quality Time With Your Children in Family Package Treks
The time spent with family should be quality, quantity doesn't matter because spending a good time happily understanding and communicating with each other helps in developing strong bonds.
On treks, the time spent with each other is always good because children and parents face two different parts of a trek together. First; the extreme beauty and the second part; challenges, when both the parts are seen together, the feeling of togetherness increases and they start understanding the importance of good time spent together.

Observing Teaches More in Family Package Treks
The experiences in life teach more than the words taught, the lessons can only be learned by observing and experiences things in life.
Your child can get theoretical knowledge from school but it is your responsibility to give him practical knowledge by taking him close to Nature.
When a child observes changes or a totally different environment, it teaches him lessons that can never be taught anywhere else.
On a trek, the child observes different scenarios and the tough life of people which makes him realize and appreciate certain things. It not only teaches the children but also the elders. Life always has learning to offer but to those who want to learn.

Materialistic Things are Not Important to Live
On a trek, a person learns to live without materialistic things and understands that it's not important to have the latest technology to survive.
Trekking is important for families because when they together live in a place with no electricity signals and gadgets then they realize the importance of Fresh Air, Food, Water and Shelter.
What can be better than, together with learning the lessons of life, nothing! Basic necessities family and friends are all which you need to live. The laptops, the latest cell phones, and new technology are just desires.
The people living in mountains happily accept the conditions and are living a more happy life than us because our desires never end and whatever we have is less for us. The experiences can change your lives and lifestyle of living.
written by – Tulika Negi