Bamsaru Khal Trek a Lush Green Valley in Garhwal
Bamsaru Khal Trek is a virgin trek in Garhwal Himalayas of Uttarakhand. It is next to Ganga valley and is known for its untouched natural beauty. Located at the base of Bandarpunch massif, the source of Hanuman Ganga River.
This trek gives trekkers a chance to explore the ASI Ganga valley and River Hanuman Ganga's upper reaches on the entire way to Chayya Gidara valley. This route is ancient conjunction amid Gangotri and Yamunotri.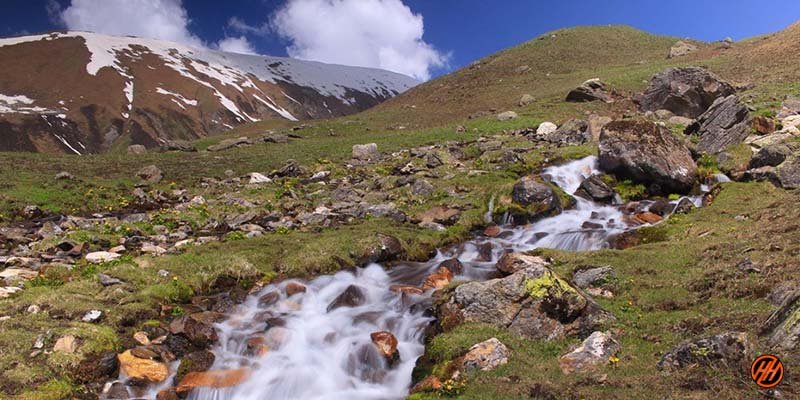 Feast For the Eyes in Bamsaru Khal Trek
On Bamarsu Khal trek explore the variety of alpine flora and if lucky spot different animals. Here are dense forests of Rhododendrons, Silver Birch, Deodar and Oaks. Go through wide alpine meadows offering excellent views of snow-covered high Himalayan peaks.
Witness Dayara Gidara valley and Hanuman Ganga valley from Bamsaru Pass. It offers panoramic views of Black peak, Bandarpunch and Gangotri group of peaks.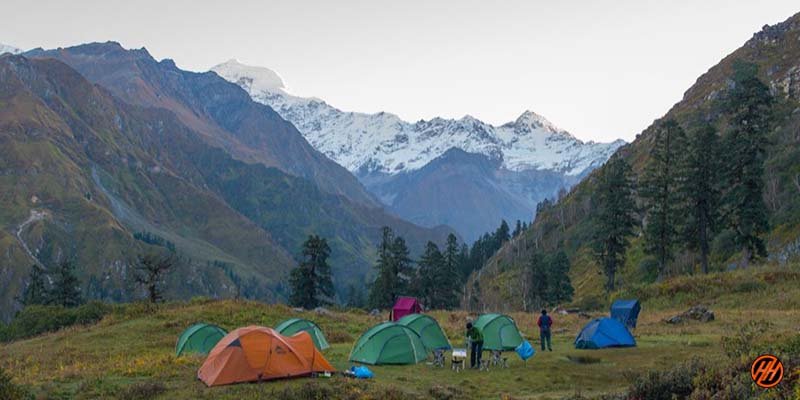 Explore Dodital and Darwa Pass on Bamsaru Khal Trek
Dodital is Ganesha's birthplace surrounded by high mountains and is home to saints who permanently live there. Pass through lush green forests, undulating meadows, lakes, high mountain ridges and pilgrimages.
Further move to Darwa Pass which offers panorama views Swargarohini peaks, Bandarpunch, Hanuman Ganga valley, Srikantha peaks, Draupadi Ka Danda and Deonli.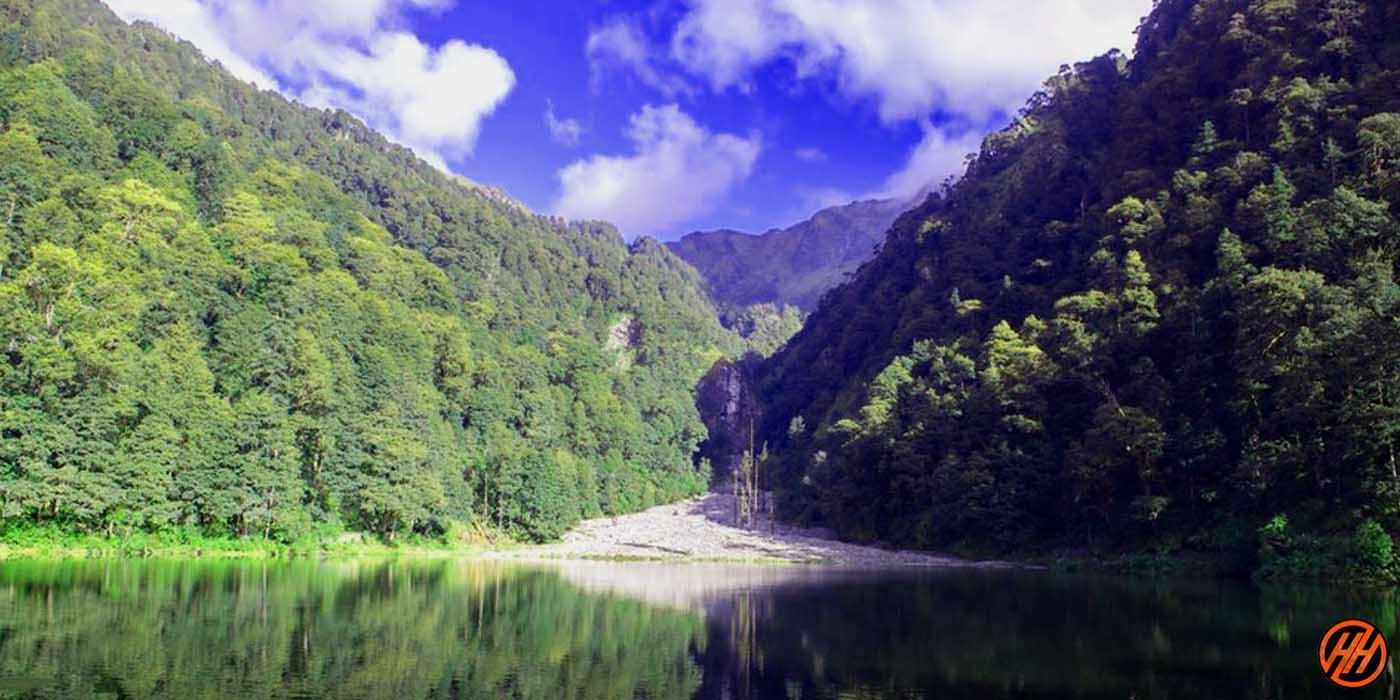 Key Points of Bamsaru Khal Trek
Level – Moderate to Difficult
Proper conditioning & training of body required
Need proper gear & clothing for sub-zero temperatures?
Shoes are the single most important equipment
High altitude requires proper acclimatization
The beautiful landscape so carry good photo gear & Extra battery backup
Travel light (Bag pack should not be more than 12 kgs.)
Must Read about Bamsaru Khal Trek
Duration – 9 Days from Dehradun to Dehradun)
Best Season –May to October
Level –Moderate to Difficult
Highest Points – (4600 m)
Weather- Base nights are cold and day temperature is pleasant during the season.
Summer temperature- (5°C to 15°C)
Starting point – Dehradun
Short Itinerary Bamsaru Khal Trek
Day 1 –Dehradun to Uttarkashi (145 km) (1198 m) (5/6 hours)
Day 2 –Uttarkashi to Sangam Chatti (2400 m) (13 km) and trek to Manjhi (2942 m) via Agora and Bhebra
Day 3 – Manjhi to Dodital (3040 m) (6 km) (2.5 hours)
Day 4 –Dodital to Bingad via Darawa top (12km) (5/6 hours) (4150 m)
Day 5 –Bingad to Deodamini via Kanatal (12 km) (5/6 hours)
Day 6 –Kanatal to Bamsaru Khal (4600 m) and descent to Bamsaru base (10 km) (5/6 hours)
Day 7 –Bamsaru base to Songad via Chupkatidhar (2832 m)
Day8 – Songad to Sukki and Harsil
Day 9 – Harsil to Dehradun