Kagbhusandi Lake Trek is a Sacred Lake in Garhwali Himalayas
Nestled in Nanda Devi National Park of Garhwal Himalayas near Kankul Pass at a height of 5230 meters Kagbhusandi Lake is famous for being amid towering peaks and its emerald waters. It lies between Hathi Parvat which is a great high Himalayan peak, finds different species of flowers blooming on its bank (Brahma Kamal, Phen Kamal and Myriad with many more other species of flowers).
The Panorama Views are a delight in Kagbhusandi Lake
Several tall Himalayan Peaks are visible from this region. On the way, the famous peaks which can be clearly seen are Chaukhamba, Hathi peak, Neelkanth and Nar Narayan peaks.
Mythological stories about Kagbhusandi Lake
Meaning of "Kag" in Sanskrit is crow. According to a legend this lake is named "Kagbhusandi" because crows come here to die and feathers of crows can be seen around this lake.
Another tale related to it is, a sage once cursed a Brahmin and he turned into a crow here. Tow rocks present here resembles crow and an eagle which are visible on the way, many other stories are related to these rocks.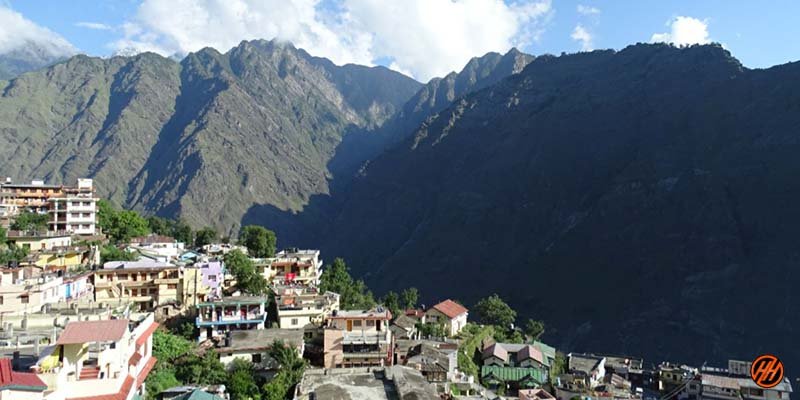 Key Points of Kagbhusandi Lake Trek
Level: Moderate to Difficult
Proper conditioning & training of body required
Need proper gear & clothing for sub-zero temperature
Shoes are the single most important equipment.
High Altitude requires proper acclimatization.
Beautiful landscapes so carry good photo gear & Extra battery backup.
Travel light
The backpack should not exceed 10kgs.
Must Read about Kagbhusandi Lake Trek
Duration: 7 days
Best Season: May, June, Sep and Oct
Level: Moderate to Difficult
Highest Point: 5230 m
Weather: Nights are cold and day temperature is pleasant during the season.
Temperature: (-2°C to 15°C)
Starting point – Dehradun
Short Itinerary of Kagbhusandi Lake
Day 1 – Dehradun to Govindghat via Joshimath (315 km) (8/9 hours)
Day 2 – Govindghat to Bhyundar village and Roop Dhungi (12 km) (6/7 hours)
Day 3 – Roop Dhungi to Samartoli and Raj Kharak (14 km) (8 hours)
Day 4 – Raj Kharak to Kagbhusandi Lake via Kankul Pass (8 km) (5/6 hours)
Day 5 – Kagbhusandi Lake to Gouncha Udiyar (8 km) (4/5 hours)
Day 6 – Gouncha Udiyar to Panika (10 km) and drive to Govindghat (7 km)
Day 7 – Govindghat to Dehradun (315 km) (8/9 hours)