Kedartal Trek – The Source of River Kedar Ganga
Kedartal Trek is in the Garhwal Himalayas at an altitude of 4912 m. Perhaps, it is the source of Kedar Ganga and it is believed that it is a contribution to Bhagirathi by Lord Shiva. Kedartal Trek is an Enthralling Gangotri valley in the Garhwal Himalayas of Uttarkashi district in Uttarakhand India, this trek come under Gangotri National park.
No doubt, the Himalayas have enchanting beauty, bracing climate, and desirable soothing green meadow. So, what else can be better than spending some days here in the serenity!
Should you trek to Kedartal or not, and do so because of it?
These treasures are worth thinking about, how beautiful and huge these treks are, when you go here you will find yourself, Kedartal trek which starts from Uttarkashi Gangotri Dham in Uttarakhand State,
The Kedaratal trek is a wonderful and natural tal, which is 17 kilometers from Gangotri, these Tal are in the middle of beautiful hills with an altitude of about 4,912 meters. For Kedartal, we need to travel only after getting a permit from the forest, these treks from Gangotri are about to climb, when we leave from Gangotri for the Bhojkharak camp, then the stepping starts from the one who feels very tired. Yes, but for those who are adventure lovers, they are nothing but adventure, at a distance of about 8 km from Gangotri, the route passes through the magnificent and difficult paths,
Even from Bhoj Kharak camp to Kedarkharak, today is a very good day, but today you will have to climb about 5 Km from near Grass and Kedarganga. If you are in luck, these camps are very beautiful from here and the mountain range starts to appear, from Kedarkharak to Kedartal are just 4 kilometers away which are very spectacular, you will feel happy after going here and here from here you will be able to see other mountain ranges close to Thalay Sagar 6,904 meters, Peak, Meru Peak 6,660 meters.etc
The climate and temperature here vary from time to time, so you should come with your preparation according to the time and the months, it can also be difficult to trek to without out local ,
Get the closest view of Mountains of Kedartal
This place is amidst the tall standing mountains all covered by snow, you will get the magnificent views of snow-covered mountains, you don't often get the close view of mountains on many treks, but at Kedar Tal, you will get close and majestic views of them. Mountains like Thalay Sagar, Bhrigunath, Meru, and Mt. Gangotri and Manda Parvat are closely visible.
The trail goes through pine forest and the climb is steep, it is moderate to difficult trek as the climb is steep and there are landslide-prone areas and you have to go through them, it is an adventurous trek and not recommended for beginners but adventure lovers can choose this unique glacial lake trek.
About Base camp Kedartal at Gangotri
Gangotri is a starting point of Kedartal trek, Gangotri is a holy town perched at an altitude of 3,092 m on Bhagirathi River's banks in Uttarkashi district. According to the legend, it is Goddess Ganga's shrine and this pious site is the part of Chota Char Dham which holds a great place in the heart of Hindu mythology and Hindu devotees.
A temple "Gangotri" is present in this region which was built by "Amar Singh Thapa" in the 19th Century. Therefore, the purest deity "Ganga" is worshipped in this town. Here is the presence of many hot water springs nearby and it is believed that a dip in the pure water of Ganges washes all the sins.
Why choose Kedartal Trek?
Before heading towards the itinerary, it is really essential to perceive the reason behind choosing Kedartal trek.
See firstly, the trekking distance is a total of by taxi 516 Km both sides and on foot 36 km which is to be covered into 7 days. Dehradun to Dehradun
Kedartal trek is a high altitude mountain trek Altitudes is 4912 Meters
The Starting trail is moderate as compared to other treks this is a difficult trek. So this trek is not for beginners
Need proper gear & clothing for sub-zero temperature?
You got to see so many heavenly bodies at one place like the panoramic view of the Himalayan ranges, you can see pine forests, different variety of flora and fauna surpassing through bona fide Garhwali culture.
I think Do spare time in Interaction with our local team, and you will get to know about some of the ancient tales of Indian mythology and our local cultures, this is good ideas for trekkers
Beautiful landscapes so carry proper photo gear & Extra battery backup.
The backpack should not exceed 10 to 12 kg only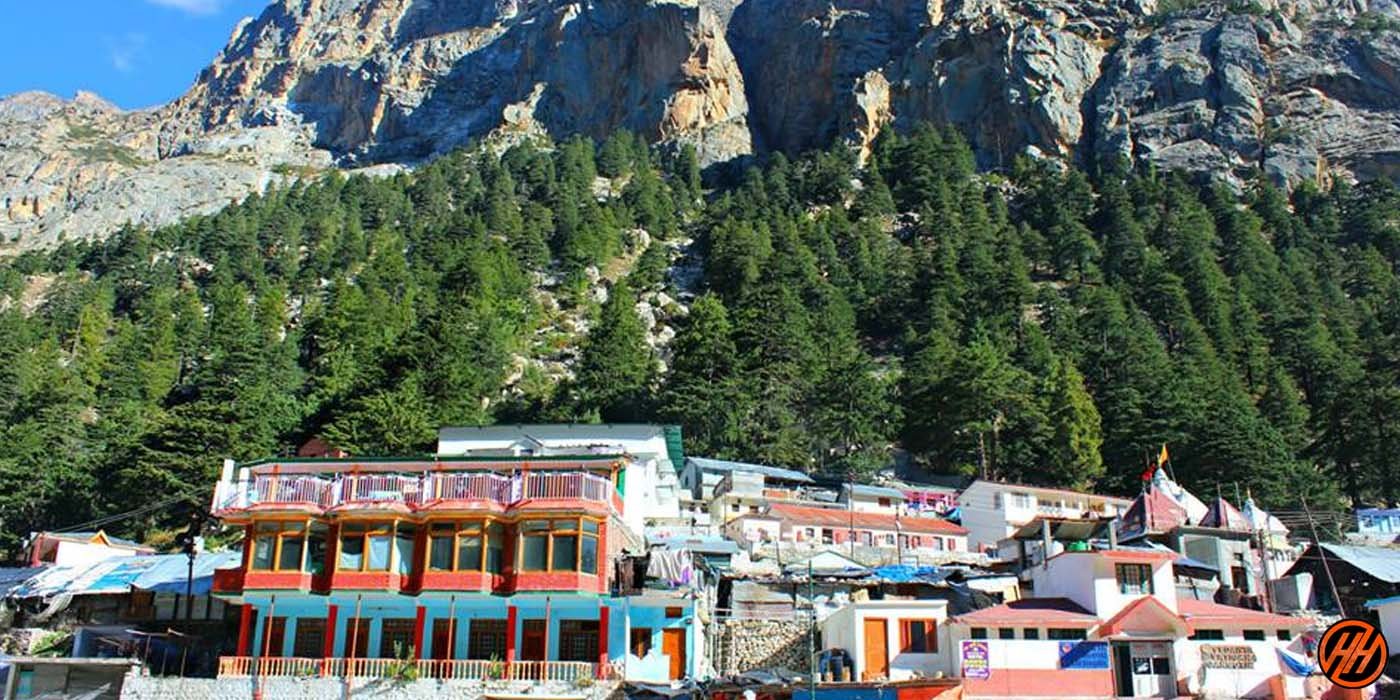 Altitude we are going to cover in Kedartal
Gangotri – 3415 Meter
Bhoj Kharak – 3870 Meter
Kedar Kharak – 4270 Meter
Kedartal – 4912 Meter
Key Points of Kedartal Trek
Duration: –6 Nights 7 Days – from Dehradun to Dehradun
Base camp: – Gangotri
Summer Temperature: – Day (5°C to 10°C) Night (2° C to 6° C)
Kedartal Altitude: – 4912 Meter
Best Time: – May, June, September, October
Trek Level: – Moderate-Difficult
Trek distance: – On foot 36 Km – By taxi 516 km
Group Size: – 15 people
Short Itinerary of Kedartal Trek
Day 1- Pickup to you from Dehradun railway station – Drive to Gangotri – 258 km) (10/11 Hours) (3415 Meter
Day 2 – Trek from Gangotri to Bhoj Kharak camp (08 km) (5/6 Hours) (3780 Meter)
Day 3 – Trek from Bhoj Kharak to Kedar Kharak (5 km) (4/5 Hours) (4270 Meter)
Day 4 – Exploration Day Kedartal (4912 Meter) and Thalay Sagar back to camp (6/7 Hours)
Day 5 – Trek from Kedar Kharak to Bhoj Kharak camp (05 km) (3/4 Hours) (3780 Meter)
Day 6 – Trek from Bhoj Kharak to Gangotri (08 km) (4/5 Hours) (3415 Meter)
Day 7 – Drive from Gangotri to Dehradun by taxi (258 km) (10/ 11 Hours)
Your Travel Plan for Kedartal Trek
You can book trains, air flights, and bus tickets for your journey only according to the information given by us.
The Kedartal trek Duration will be of 5 days and 02 days of your journey total of 07 Days from Dehradun to Dehradun in Uttarakhand Pradesh.
First of all, all the trekkers will have to book their flight and train bus according to our time table as our pick up is from 6 am to 7 am, you will have to reach Dehradun in the morning.
A taxi from Himalayan hikers will link you to Dehradun railway station.
Himalayan Hikers organize transport to Gangotri from Dehradun railway station. Our vehicles leave at 6:00 am to 7:00 am sharp from Dehradun. The taxi costs include your package for a Tempo Traveler. Sharing.
At Dehradun railway station you will get our staff that will arranged transport for you. The contacts no The transport coordinator or our office team will be give you a week ago to your departure.
Please you guys book your transport facility according to your own time table, after Himalayan Hikers take all the responsibility of Dehradun from Dehradun, that you will not face any problem.
How will your Reach Kedartal Trek?
If you are traveling from Kolkata, Bengaluru, Chennai, Pune, Mumbai or Gujarat any other city, so you will have to come to Delhi, you will get a train from Delhi for Dehradun comfortably.
Option 01:- By Train
All trekkers booked yourself the,
Nanda Devi Express to Dehradun (Train no is 12206 Departure 11:30 pm: – Reached Dehradun 5:45 am.
Dehradun Express- to Dehradun (Train no is 12687 Departure -9:10 pm: – Reached Dehradun 5:00 am.
Take the both overnight train Dehradun to from new Delhi- Dehradun Special A/C train from Hazrat Nizamuddin railway station the best option to you.
Train reached at Dehradun railway station morning 5:45 to 6:30 am if you Meet to Our office Member – joining to our upcoming batches and Group.
Dehradun to Gangotri Route Map
Option 02:- By Air
Jolly Grant airport is the nearest airport in Dehradun. Located about 27 km for the Dehradun city. There are flights available from all states to Dehradun, you can go online and book your tickets. These are easy and easy ways for you and you also save your time, Taxis are available from the airport to Dehradun at all time costs Rs. 800/* one-way pay to directly
Option 03:- By Bus
You can reach Dehradun from Delhi by a bus, board it from (Delhi) Kasmiri get ISBT, it is good if you are booked the seats.
(Reach Dehradun Railway Station between 5:00 am to 6:00 am and the vehicle will be arranged from there.