Divine Vicinity of Satopanth Lake
Perched amid towering peaks, Satopanth Lake is the sacred lake lying at an elevation of 4600 meter near Chaukhamba massif's base. Start the trek from last village "Mana" and the main attraction of this place is Vasudhara falls.
Trek to a phenomenal "Wish fulfilling Tal" "On this trek go through Laxmi Van which is a thick forest, reach the pristine Lake and spend time at the divine vicinity. Located at Chamoli distract in Uttarakhand
Wishes here never go unfulfilled
Satopanth Lake is a High Altitude Lake at a height of 4,600 Meter. It is one of the virgin treks not known by many but the trekker and sadhu sant or local people of the area believe that this lake is sacred and possess some supernatural power of fulfilling wishes.
The Satopanth Lake is between two beguiling the trail is thrilling through dense forest, meadows with enchanted beauty and some steep ridges but the panorama views from the top cannot be described in words.
Trek to this sacred Tal is a difficult one but as the beliefs of people wishes are fulfilled here so it's worth going there, this part of swargarohini the way to Heaven

Story of Satopanth Tal
It is believed that Lord Brahma, Vishnu and Mahesh often took bath in the waters of Satopanth Lake since then it is considered sacred and pure. Devotees believe that a holy dip in Satopanth Tal will wash away so every year thousands of people visit this place.
To reach this Lake, trek through some Himalayan villages, wide meadows with several streams en route and go through glaciated tracks. It is going to be an adventurous journey.
Mountain views, the great snow-capped peaks visible are Nilkanth, Swargarohini, Narayan Parbat and Balakun with some thrilling views of Chaukhamba peaks.
WHY TO CHOOSE SATOPANTH TAL TREK?
Before heading towards the itinerary, it is really essential to perceive the reason behind choosing Satopanth Tal trek.
See firstly, the trekking distance is a total of by taxi 680 Km both side and on foot 46 km which is to be covered into 07 days. Dehradun to Dehradun
Satopanth Lake is a high altitude mountain trek Altitudes is 4600 meters
The Starting trail is moderate as compare to other treks this is moderate trek. So this trek is good for beginners' trekkers
Need proper gear & clothing for sub-zero temperature?
You got to see so many heavenly bodies at one place like the panoramic view of the Himalayan ranges, you can see pine forests, different variety of flora and fauna surpassing through bona fide Garhwali culture.
I think Do spare time in Interaction with our local's team, and you will get to know about some of the ancient tales of Indian mythology and our local cultures, this is good ideas for trekkers
Beautiful landscapes so carry proper photo gear & Extra battery backup.
The backpack should not exceed 12 kg only
Trekker carry your Photo ID , Adhar card , Passport , Visa , for entry at forest check posts on the trek it is very important
Alcohol and non-Veg and smoking is not allowed in during the trek

Altitude we are going to cover
Joshimath (6152 feet)
Laxmivan (08 km) (4/5 Hours) (12,510 feet)
Chakratirth (13,655 feet)
Satopanth tal (14,755 feet)
Getting to Himalayan hikersBase Camp Badrinath
Take the night train from Delhi to Dehradun.
(Special A/C train from New Delhi would be best)
You can reach Haridwar / Dehradun Railway Station around 5:00 am to 7:00 am, vehicles will be arranged and there you can meet our office member.
Note: – Himalayan Hikers arrange vehicles for you from Haridwar / Dehradun Railway Station Pickup and Drop Tempo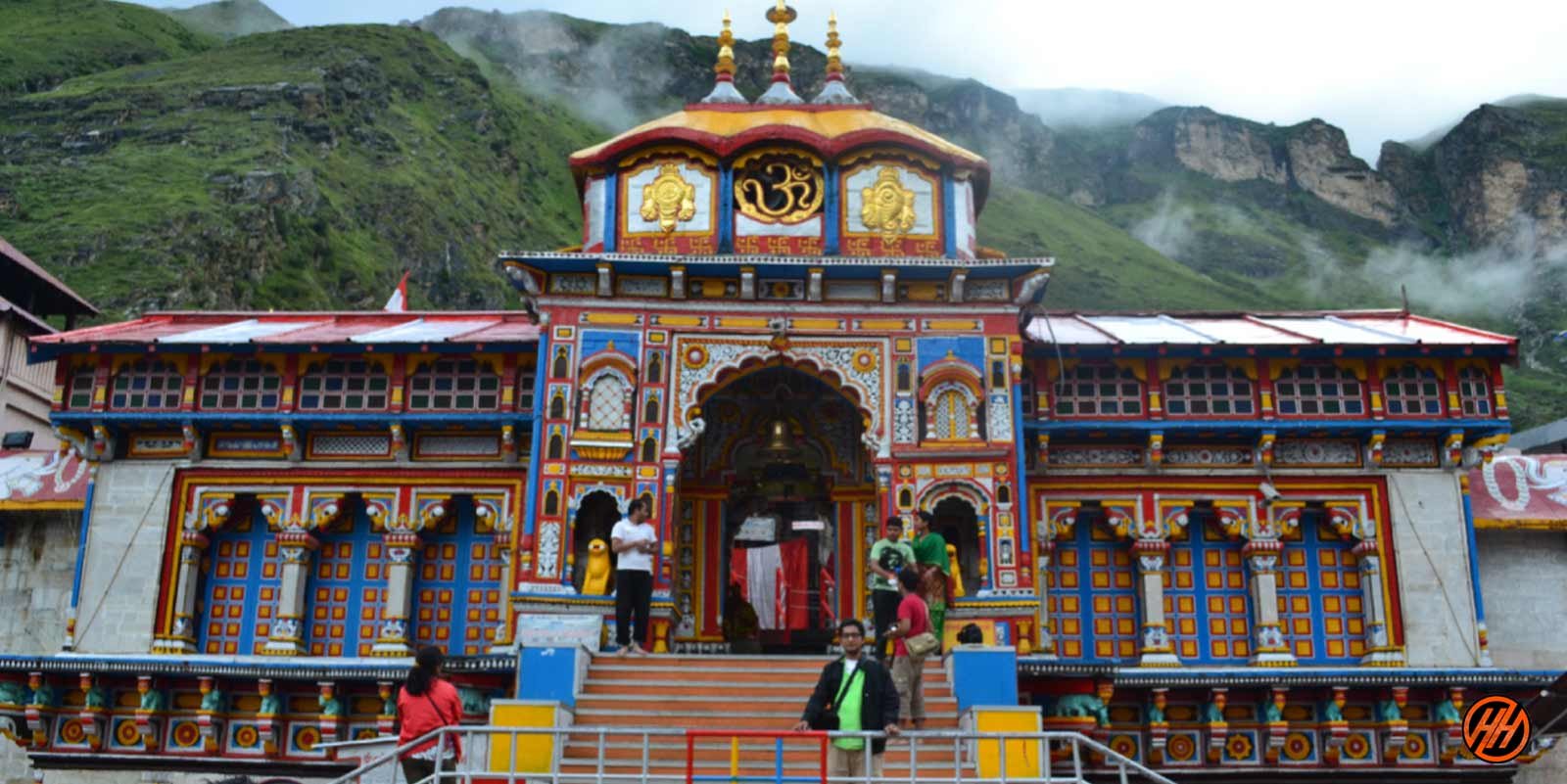 ATM Point & Mobile connectivity
ATM POINT: On the way Joshimath or Badrinath has the last ATM point.
Mobile Connectivity
All networks will be available at Joshimath or badrinath, BSNL, Vodafone and Airtel networks are available, depend on the signal strength. So finish all your important calls and work before starting of the trek.
Key Points Satopanth Tal trek
Duration: – 07 Nights 08 Days from Dehradun to Dehradun
Base camp: – Badrinath
Summer Temperature: – Day (5°C to 15°C) Night (6° C to 12° C)
Satopanth Tal – Altitude: – (17,987 feet)
Best Time: – May, June, September, October
Trek Level: – Moderate
Trek distance: – On foot 46 Km – By taxi 680 km
Group Size: – 15 people
Short Itinerary Satopanth Lake –
Day 1– Drive from Dehradun to Joshimath Altitude – Joshimath by taxi (256 Km) (10/11 Hours) (1,875 m/ 6152 feet)
Day 2- Drive from Joshimath to Badrinath by taxi (48 km) (2/3 Hours) Reach hotel need proper acclimatization
Day 3- Trek from Badrinath to Laxmivan (08 km) (4/5 Hours) (12,510 feet)
Day 4- Trek from Laxmivan to Chakratirth (10 km) (5/6 Hours) (13,655 feet)
Day 5- Trek from Chakratirth to satopanth Tal (10 km) (8/9Hours) (14,755 feet) back to Camp
Day 6- Trek from Chakratirth to Laxmivan (10 km) (4/5 Hours)
Day 7- Trek from Laxmivan to Badrinath via mana village (08 km)
Day 8- Drive from Badrinath to Dehradun by taxi (380 km) (11/12 Hours)