Tarsar Marsar Trek, the Prettiest Lakes in Kashmir -INDIA
Tarsar Marsar Trek lies in the fascinating beauty of Kashmir which is well known across the globe. Therefore, on Tarsar Marsar Trek go deep in the heart of Kashmir and get totally different experiences of Trekking in India.
During the trek, get a chance to camp beside the serene bluish alpine lakes. And, all the way to Tarsar get multiple sights of the same Lake.
On the other hand, is Marsar which remains hidden under a sheet of clouds. Witness its splendor from an overhang lying below 600-700 feet. But, the lake can only be seen until the clouds are clear. So, certainly, Tarsar Marsar is the prettiest Lakes in India.
The trail hides in a thick blanket of snow and green valley. The lush verdant forests turn white making it a small wonderland! The Tarsar Marsar trek is not only for experienced trekkers but for amateurs and children too family, school groups
The Astounding Campsites in Tarsar Marsar Trek
The first highlight of this trek is camping beside snow-fed alpine lakes which is the most important and best part of this trek. In addition, witness the changing colors of the lakes as the sun shines upon them. Do not miss the spellbinding sunset and sunrise views over the Lake at Tarsar and Sundersar campsites.
Moreover, explore the amazing clearings lying after the dense coniferous forests and spot few Gujjar huts on the way.
Aru Base camp & Exotic Grasslands in Tarsar Marsar Trek
Aru is the base camp of Tarsar Marsar trek, it is a small idyllic village surrounded by lavish grasslands. The village is famous because of some cottages, poplar trees and a rivulet flowing through this village's heart.
The Aru villagers so heartily welcome trekkers that they surely come again to do another trek. The nature of Kashmir – meadows, rivers, streams, birds, animals and flowers everything is attracting people to visit it. Really, Jammu and Kashmir valley is no less than a paradise which is also known as Taj of India
Before, Sundersar campsite, pass through wide Jagmargi grasslands. Therefore, get amazed by its pulchritude because the wide grasslands are surrounded by mountains and a small rivulet flows through the pristine valley blooming with the colorful flowers in yellow, blue and pink shades.
Why to choose Tarsar Marsar Trek?
Before heading towards the itinerary, it is really essential to perceive the reason behind choosing Tarsar Marsar  Trek.
See firstly, the trekking distance is a total of by taxi 224 Km and on foot 34 km which is to be covered into 6 nights 7 days. From Srinagar to Srinagar
Tarsar Marsar Trek is a low altitude mountain trek Altitudes is 13205 feet
The Starting trail is easy to moderate as compared to other treks this is a Moderate trek. So this trek is best for family and beginners, school tour
Need proper gear & clothing for sub-zero temperature?
You got to see so many heavenly bodies at one place like the panoramic view of the Himalayan ranges, you can see pine forests, different variety of flora and fauna surpassing through bona fide Kashmir culture.
I think Do spare time in Interaction with our local's team, and you will get to know about some of the ancient tales of Indian mythology and our local cultures, this is good ideas for trekkers
Beautiful landscapes so carry proper photo gear & Extra battery backup.
The backpack should not exceed 12 kg only
Trekker carry your Photo ID, Adhar Card, Passport, Visa, for entry at forest check posts on the trek it is very important
Altitude we are going to cover in Tarsar Marsar Trek
Aru Village – 7958 feet)
Lidderwat – 9136 feet)
Shekwas camp -11089 feet)
Tarsar Lake – 12500 feet)
Marsar Lake – 11500 feet)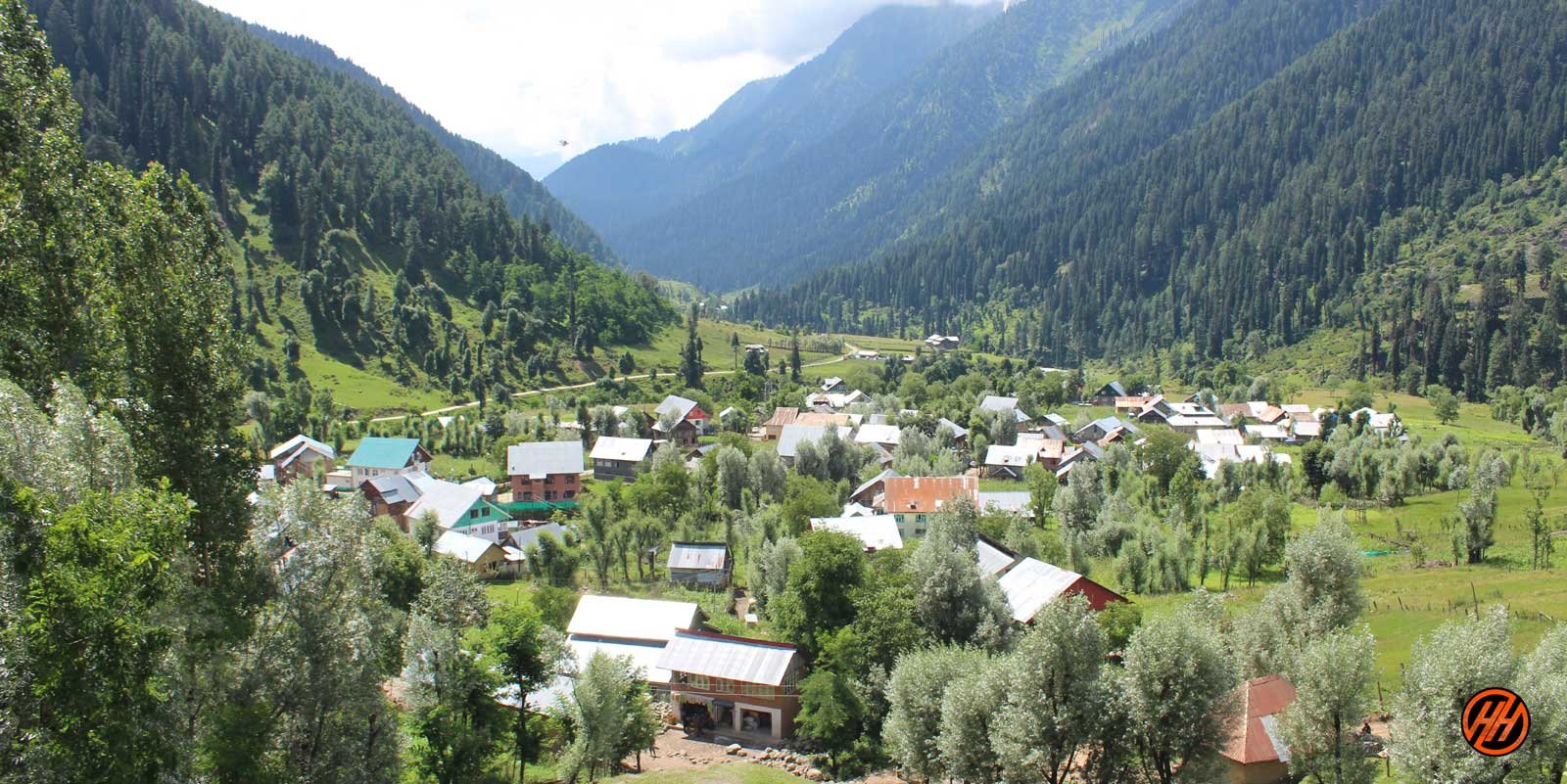 Key Points of Tarsar Marsar Trek
Duration: – 6 Nights 7 Days
Base camp: – Aru Village
Monsoon Temperature: – Day (5°C to 15°C) Night (2° C to 5° C)
Tarsar Marsar – Altitude: – 13205 Feet
Best Time: – June, July August, September
Trek Level: – Moderate
Trek distance: – On foot 23 Km – By taxi 420 km
Group Size: – 5 to 15 people
Short Itinerary of Tarsar Marsar Trek
Day 1- Pickup to you from Srinagar Airport – Drive to Aru village – 112 Km (4/5 Hours (7958 feet) overnight stay Hotel
Day 2 – Trek from Aru village to Lidderwat (10 km) (5/6 Hours) (9136 feet) overnight stay camp
Day 3 – Trek from Lidderwat to Shekwas camp (06 km) (4/5 Hours) (11089 feet) (overnight stay our campsite
Day 4 – Trek from Shekwas camp to Tarsar Lake (05 km) (3/4 Hours) (12500 feet) overnight stay camp.
Day 5 – Trek from Tarsar Lake to Sundersar camp (05 km) (3/4 Hours) (12978 Feet) overnight stay camp
Day 6 – Trek from Sundersar camp to visit Marsar Lake go to Homwas camp (09 km) (6/7 Hours) (11500 Feet) overnight stay camp
Day 7 – Trek from Homwas to Aru Village (13km) same day drive to Srinagar by taxi (112 km) – 4/5 Hours