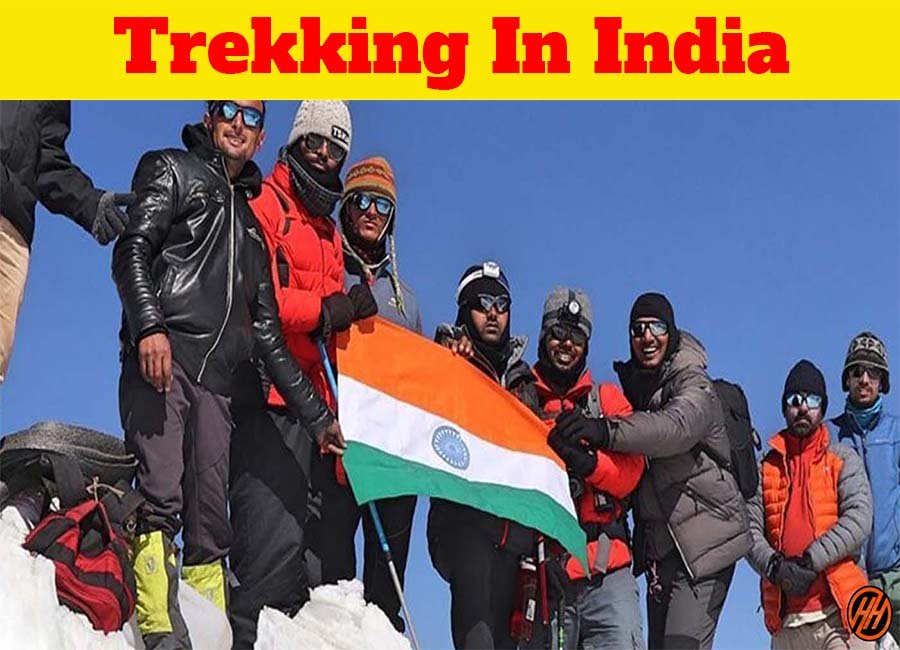 TREKKING IN INDIA
Trekking In India: Explore the Beauty of Himalayas
Trekking in India is a great choice for adventure seekers because it is home to different landscapes and areas which attract people from different places of the world to satisfy their adrenaline desire.
India is a fable trekking destination across the globe because of its greatest share of Himalayas. Most of the peaks present there exceed altitude above 7,200 meters.
Because India has a plethora of options that range from easy to moderate and challenging grade. Every kind of trekker is welcomed here be it an expert or a beginner, capture the snow-clad peaks and get amazing trekking experiences from here.
So, Enjoy this thrilling adventure and explore the beauty of the Himalayan region. Unleash your adventure spirit with wide options of Trekking in India.
Trek through a variety of forests, valleys, and hills and experience the beauty this country possesses.
Also read about – Trekking in Top 5 Himalayan Villages In India
Trekking in India: Exploring Natural Scenic Glories
Trekking in India is about exploring the natural beauty which you get to see on every turn of your trekking journey.
The incredible gallery of Himalayan snow-clad peaks, streams waterfalls, small rivers, gushing rivers, glacial lakes, and hanging glaciers will leave you speechless.
The quaint villages, variety of Flora and Fauna, colorful Himalayan birds will make your memories unforgettable. Trekking in India is also great for bird-watching and photography.
Trekking In India: The Diverse Traditional and Cultural Values
Different people in the Himalayas have different languages, clothes, culture, traditions, and beliefs. Most of the people in Ladakh and Sikkim practice Buddhism; people of Uttarakhand and Himachal Pradesh practice Hinduism.
India is a great place to find diversity.
The life of people living in the mountains is totally different from ours and a trekking trip in India will make you know about life, cultural and traditional values in close proximity.
Trekking In India is very Famous and Popular In the world.
There are many Famous and Popular destinations in India which you should have to know more about them. so here it is as below –
Uttarakhand
Himachal Pradesh
Ladakh
Sikkim
Trekking In India: Uttarakhand
Uttarakhand is also known as "Dev Bhoomi" or "Land of Gods". Most of the treks here are steeped in a mythology which makes the trekking more interesting.
It is home to a number of gigantic Himalayan peaks and easy and moderate to challenging treks lie here.
TREKS IN UTTARAKHAND
1. Kedarkantha Trek
Duration: 6 days
Level: Easy to Moderate
Altitude: 3800 m
Kedarkantha is a fable trek in Uttarakhand and many people across the globe visit this place every year because of its unmatched beauty and panorama views.
It is famous for its desired campsite, one of them is Juda Ka Talab a forest clearing.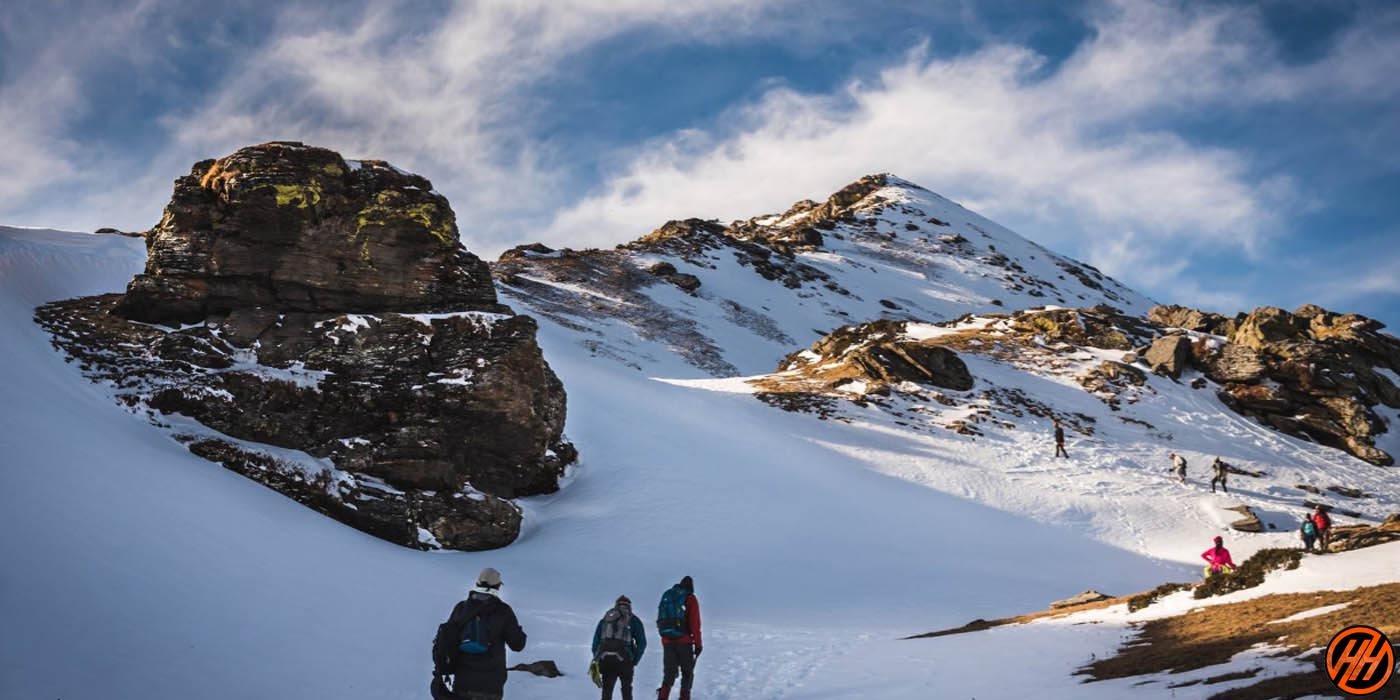 2. Valley of Flowers Trek
Duration:6 days
Level: Easy
Altitude: (Valley of Flowers – 3800 m) (Hemkund Sahib – 4412 m)
It is a National Park of Flowers in Chamoli district with a great variety of endemic Flora. Valley of Flowers is a small colorful paradise because of rich Floral diversity, vibrant and splendid.
The best time to visit this pictorial valley is from July to September.
3. Har Ki Dun Trek
Duration: 9 days
Level: Easy to Moderate
Altitude: 3645 m
A cradle shaped valley in Govind Wildlife Sanctuary in Uttarkashi district of Uttarakhand also known as "The Valley of Gods".
Go through ancient villages and witness some high mountain ranges like Bandarpoonch and Swargarohini in the peaceful environment of Har Ki Dun valley.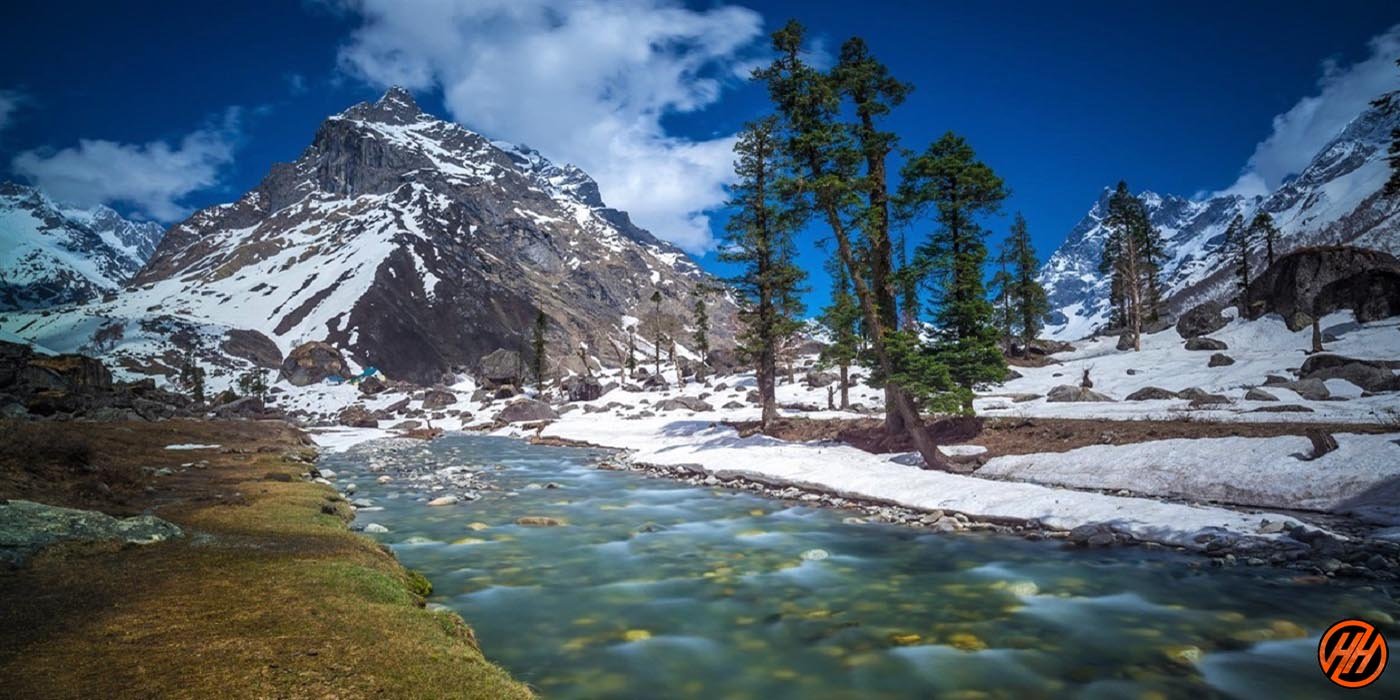 4 Deoriatal Chandrashila Peak
Duration: 5 days
Level: Easy
Altitude: 3682 m
Deoriatal Chandrashila Peak lies in Chopta amid snow-covered peaks and lush green woods.
From Deoriatal the trail further leads to Tungnath; the world's highest temple of Lord Shiva and Chandrashila "Moon Rock".
The highest point of this trek offers unmatched views of high Himalayan peaks.
5. Dayara Bugyal Trek
Duration: 6 days
Level: Easy to Moderate
Altitude: 3657 m
Dayara Bugyal is a tremendous trek in Uttarakhand is pure bliss for nature lovers because of the scenic beauty. The meadows on this trek are the incomparable and main attraction of this trek. The different sceneries in summers and winters will fascinate you.
Trekking In India: Ladakh
Ladakh is one of the tops for trekking destinations in India. Some high passes, glacial lakes and excellent valleys lie in this region. Trekking here is a dream for avid trekkers because of some magical treks lie in Ladakh.
TREKS IN LADAKH
1. Stok Kangri  Trek
Duration: 8 days
Level: Difficult
Altitude: 6153 m
Lying at high altitude amid tall standing peaks and landscapes all around Stok Kangri trek starts from Leh. Explore the natural and cultural beauty of Ladakh by trekking through some villages and get fantastic views of Himalayan ranges.
2. Chadar Trek
Duration: 8 days
Level: Difficult
Altitude: 3390 m
Chadar Trek is totally different from all other treks in the Himalayas. Trek over a frozen river in the Zanskar region, the snow appears as a thick sheet, For the reason that it is named "Chadar trek".
This is one of the trickiest treks in the world which is done in peak winter months (January and February) when the river remains frozen.
Trekking In India: Himachal Pradesh
Himachal Pradesh is covered in elegant beauty. Because, Here are high altitude meadows, alpine lakes, forests, scenic valleys, and picturesque villages. Himachal is a dream destination for trekking. So, Get your unique trekking experiences in the untouched beauty of Himachal Pradesh.
TREKS IN HIMACHAL PRADESH
1. Hampta Pass Trek
Duration: 5 days
Level: Moderate
Altitude: 4300 m
During the Hampta Pass Trek, the aesthetic places will make you admire the exquisite settings.
First of all, It lies on the Himalayan Pin Pranjal range at an altitude of 14,107 feet. And, it is the passage between Lahaul and Kullu valley of Himachal Pradesh.
2. Bhrigu Lake Trek
Duration: 4 days
Level: Moderate
Altitude: 4297 m
This glacial Lake lies in the Kullu district of Himachal Pradesh to the east of Rohtang Pass. Bhrigu Lake is a "must explore" trek.
The changing colors and shapes of Bhrigu Lake Trek make it different from others and the trail is bewitching which takes you through picturesque meadows.

3. Buran Ghati Trek
Duration: 8 days
Level: Moderate
Altitude: 4572 m
Buran Ghati hides all the Adventure which a trekking lover looks for, it has a series of adventurous things and the experiences will blow your mind.
Also, It is a highly diverse trek and a thrilling pass, lying at a high altitude of 15000 feet.

4. Pin Parvati Pass Trek
Duration: 11 days
Level: Difficult
Altitude: 5334 m
First of all Pin-Parvati Pass lies at a beautiful place. Witness the changing vistas, varied landscapes, dense forests and soothing greenery with thousands of blooming flowers. On this trek, you can get enthralling views of Spiti valley.

5. Sar Pass  Trek
Duration: 5 Days
Level: Easy
Altitude: 4206 m
Sar Pass Trek lies in Parvati valley and the trek starts from Kasol. So, This trek has got peace, inherent beauty and adventure, everything Experience the terrain varieties and go through quaint Himalayan villages, forests and wide to narrow meadows.
Trekking In India: Sikkim
The trekking trails of Sikkim are filled with scenic beauty and heartwarming splendors. So Buddhism is practiced in this region, get a glimpse of their culture and enjoy to the fullest.
Also Come across cascading waterfalls, high Himalayan peaks, small rivulets, and clear streams.
Treks In Sikkim
1. Goechala Trek
Duration: 11 Days
Level: Difficult
Highest Point: 15100 feet
Exploring the North Eastern Himalayas feels totally different than exploring the Northern Himalayas and instead of trekking in Nepal get your best experiences after trekking in Sikkim.
So, This is the One trek which lies in the pristine beauty of Sikkim is "Goechala Trek", located in Kanchenjunga National Park with highly rich Flora and Fauna.
Also, It is all surrounded by high mountains and lying at an elevation of 15100 feet, this spectacular trek holds perfect thrill and adventure for the trekkers.
Written by – Tulika Negi