Gaumukh trek : A Journey to the source of River The Holy River Ganga
Gaumukh Trek-  The Holy River Ganges is the most sacred river in the Hindu religion and its source at Gaumukh at the Gangotri glacier.
The glacier follows a N. Westerly route located below Chaukhamba Mountain, the highest peak of the Group.
This is the only Ganga valley from where one can see Bhagirathi peak – I, II, III, Shivling Peak and Matri Peak, Raktvan. , all together. One can also see the Tapovan and Nill Tal (4400 mt) peaks from here.
The trek takes one to Gaumukh or moumukhi maa Ganga   Bhojbasa after TM Program and breakfast.
You enter the national park, walk on side of Bhagirathi River in a breathtaking scenery, a magnificent view on Shiv Ling Mountain, meeting pilgrim's including Sanyasis and Sadhus. There is possibility to rest and take hot drinks and water in various places in comfortable small tent shops.
All along the way there will possibility to continue the trek on mule back. On arrival, TM program, enjoy incredible scenery and sight of Shiv Ling Mountain.
Tapovan (Sanskrit) comes from the two root words tapas – meaning pain or suffering, and by The trekking usually starts from Gaumukh and the trek was considered moderate to difficult prior to the destruction of much of the trail from Gangotri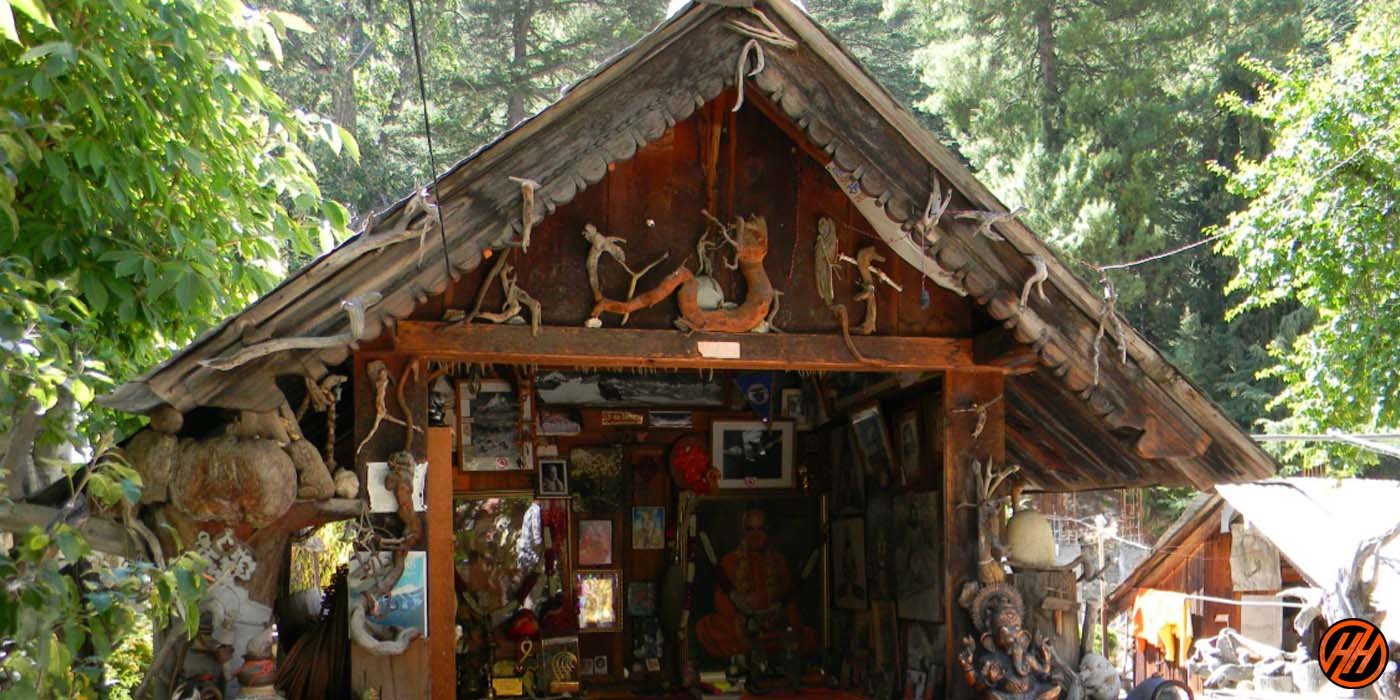 Gangotri – The shrine of Gangotri is situated at an elevation of 3200 m surrounded by Deodars (Cider) and Chir (pine).
The original temple was constructed by the Gorkha General Amar Singh Thapa after his conquest of the Garhwal area! Every year people from all around the world visit this shrine.
A number of Ashrams and Dharamshalas are located on the far side of the river.
It is believed that Raja Bhagirath used to worship Shiva on a slab of rock "Bhagirath Shila" situated near the temple. Submerged in the river there is a natural Shivling where, according to mythology, Lord Shiva sat when he received the Goddess Ganga in his matted locks.
A days trek takes one to Gaumukh, the source of the mighty Ganges.
The Gaumukh, the source of the River Ganga and Raktvan river, and amer Ganga, itself is reason enough to do this trek. Gaumukh is a sight on its own.
Only when you get close to it do you realize how big and magnificent the glacier is! I am not surprised this is the most often repeated trek by trekkers.
Every time you visit, there is something new to take back. For this trek
Sun setting on the greater beautiful Mountain range Gaumukh trek
Tapovan camp. Which is located on the confluence of the Ganga Valley River at Gangotri right The Holy River Ganges is the most sacred river in the Hindu religion and its source at Gaumukh at the Gangotri glacier.
The glacier follows a N. Westerly route located below Chaukhamba Mountain, the highest peak of the group so looking four nice view for Himalayas and .
Evening time which is a good time after sneaks lookout sun setting on the greater beautiful Mountain range. Shivling at Tapovan
Beautiful Camp site
The Chirbasa or Bhojbasa   trek campsite is great for birding and surrounded by beautiful snow peaks.
Bakriya top and Dayara Bugyal makes for a terrific trek in virgin snow, with pretty campsites and astonishingly wide clearings in the forests
Getting to the base camp Himalayan Hikers Hotel at Gangotri 
Take an overnight Train to Dehradun from Delhi.
New Delhi – Dehradun A/C special train from New Delhi station is the best option.
The train reaches Dehradun at 5.40 am. If you Meet to our office member and drive to Gangotri
Himalayan Hikers – Arrange to you transportation for you from Dehradun Railway station to Gangotri camp and back the transport is in Bolero, .Tampo traveler,   5, and 6. And 10   People sharing a taxi Costs are pay to directly taxi driver!
Note: – Costs Per Vehicle
Bolero Taxi Per Person one way Rs, 1200/- only
Tampo traveler per person one way Rs. 1100 /- only
We are Per Day Climb Altitude for this trek
Note: – Level: The trek experience and moderate Gaumukh & Tapovan, Nandanvan Trek is classified Trek .We are going about. In altitude per day.
Dehradun – (730Mt)
Gangotri – (10,145 feet)
Chirbasa camp   – (11,761 feet)
Bhojbasa camp (12,450 feet)
Gaumukh (13,200 feet)
Key Points for Gaumukh trek  
Duration: – 06 Days 5 Nights from Dehradun to Dehradun
Best Season: – May, June, September, October, November
Level: – The trek experience, Moderate,
Trail of type: – Trek Start. Dehradun is the beautiful city near rail head and base camp .Gangotri base camp
Highest Points: – 13,215 feet
Trekking distance   – 36 km.)
Weather: – Gangotri, Gaumukh, trek .base night be cold day temperatures are pleasant during the season
Location Chart: – Drive – Dehradun, Mussoorie.  Uttarkashi – Gangotri – Chirbasa, Bhojbasa Gaumukh.
It is located in the northeastern part of Uttarakhand starting from close to the Chaina border, heading east and then south
Started point: – Pick up to you Dehradun, .Railway Station and (I.S.B.T)
You got to see so many heavenly bodies at one place like the panoramic view of the Himalayan ranges, you can see pine forests, different variety of flora and fauna surpassing through bona fide Garhwali culture.
I think Do spare time in Interaction with our local's team, and you will get to know about some of the ancient tales of Indian mythology and our local cultures, this is good ideas for trekkers