Masar Tal Trek – The Untouched Nature Welcomes You
Masar Tal Trek lies in the most astounding remote region of Garhwal Himalayas at an elevation of 4,139 m above sea level. It is just below Masar Top on Doodhganga's left bank. The untouched nature welcomes you on this adventurous journey to explore the grasslands, pristine holy Lakes and glaciers.
Adventurous 12 Days Sojourn in Masar Tal Trek
Masar Tal and Sahstra Tal lies on the east and west of Khatling Glacier. The Bhilangna valley offers panoramic sight of hanging glaciers and snow covered peaks. Go through dense forests and blooming meadows. Further, cross high Himalayan passes which exceed 5000 m.
Tranquil Charm of Masar Tal Trek
Reach Khatling Glacier via Tambakund and go through the Kedarnath National Park. This area also has mythical stories, the myth related to Shiva and Parvati. Stories from Mahabharata are also here. Spend your days in the tranquil environment amid the lush greenery all around.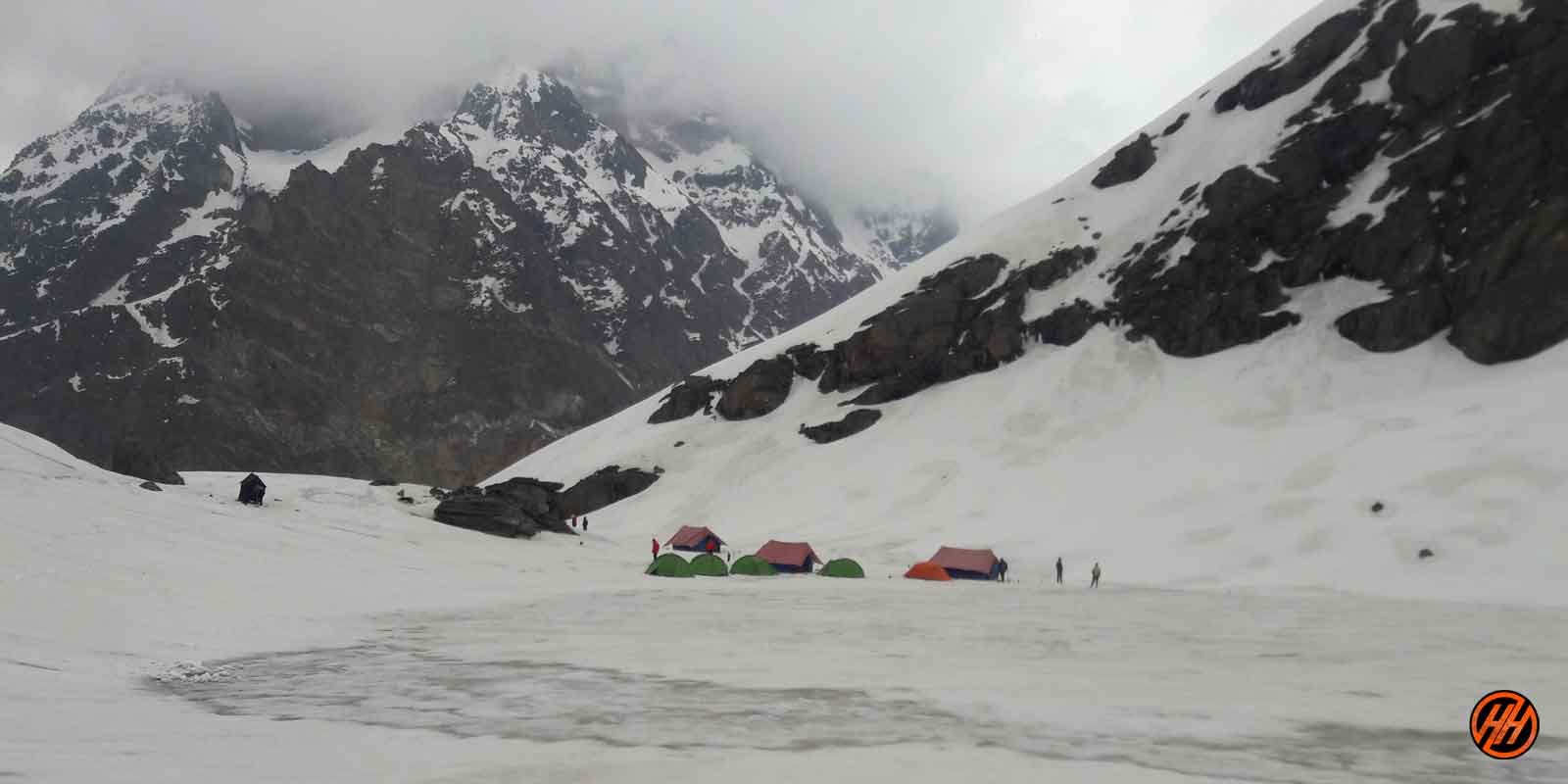 Key Points of Masar Tal Trek
Level: Difficult
Proper conditioning & training of body required
Need proper gear & clothing for sub-zero temperature?
Shoes are the single most important equipment
High Altitude requires proper acclimatization
Winter & Post monsoon or pre-monsoon is the best time.
During rains the region is prone to landslides
Beautiful landscapes so carry good photo gear & Extra battery backup
Travel light
The backpack should not exceed 10kgs.
Must Read about Masar Tal Trek
Duration:15 Days (Dehradun to Dehradun)
Best Season:April, May, Sep and Oct
Level:Difficult
Highest Point:4139 m
Weather:Nights are cold and day temperature is pleasant during the season.
Winter temperature: (-2°C to -5°C) (-5°C to -10°C)
Summer temperature:(5°C to 12°C)
Starting point: Dehradun
Short Itinerary Masar Tal trek
Day 1 – Dehradun to Uttarkashi (178 km) (6 hours)
Day 2 – Drive from Uttarkashi to Malla (25 km) and trek to Sillachan (9 km) (6 hours)
Day 3 – Sillachan to Kushkalayni (11 km) (6 hours)
Day 4 – Kushkalayni to Kyarki Khal (14 km) (6 hours)
Day 5 – Kyarki Khal to Pari Tal (18 km) (7 hours)
Day 6 – Pari Tal to Sahastral (12 km) (6 hours)
Day 7 – Sahastral to Kalyani (16 km) (6 hours)
Day 8 – Kalyani to Kharsoli (11 km) (5 hours)
Day 9 – Kharsoli to Tambakund (8 km) (5 hours)
Day 10 – Tambakund to Khatling Glacier and return (3 km) (4 hours)
Day 11 – Tambakund to Masar Tal (6 km) (3 hours)
Day 12 – Masar Tal to Vasuki Tal (15 km) (6 hours)
Day 13 – Vasuki Tal to Kedarnath (6 km) (3/4 hours)
Day 14 – Kedarnath to Gauri Kund (14 km) (4/5 hours)
Day 15 – Gauri Kund to Dehradun (8/9 hours)