Trekking with Lal Bahadur Shastri National Academy of Administration
Now Himalayan Hikers Trekking with lbsnaa. It's for the first time that a local trekking company is getting a chance to permanently run groups of LBSNAA ("Lal Bahadur Shastri National Academy of Administration"). We feel very happy and obliged to work for them. The credit totally goes to our highly professional and hardworking team, because of their good work "Himalayan Hikers" has reached these milestones!
Also Read About – The Real Hero's of Himalayas
Lal Bahadur Shastri National Academy of Administration Mussoorie, Uttarakhand.
The Lal Bahadur Shastri National Academy of Administration is a government organization in India. It is a training and research institute located in the picturesque town of Mussoorie, Uttarakhand, hidden in the lap of Himalayas. The main purpose of Lal Bahadur Shastri National Academy is to train civil service officers of Indian Forest Service and Indian Administrative Service. This premier institute organizes educational trips for students to enhance their interest in civil services.
Now, we are Very Happy to Trekking with lbsnaa and the Government!
With no doubt, we can say Himalayan Hikers has promoted trekking when it was not even known and raised companies that we're keen to work in the Himalayas. Our focus has always been on promoting tourism and providing livelihood, especially to the villagers so that people stop migrating to cities for a living and get a livelihood in mountains.
Read about – Many Schools are Trekking with us Regularly and Why Trekking is Important for School Children's?
With an experience of 29 years "Himalayan Hikers" is professionally and successfully working in the field of –
1. Trekking
2. Mountaineering
3. Expedition
Know About Us and Our Experience of Trekking with lbsnaa.
For many years we are working with groups from America, Malaysia, Australia, and Germany. People from reputed schools and universities have joined us too. As it is already mentioned above that it all has become possible because of the team which is our greatest asset.
There is a lot of upcoming work for fix departures, private family packages and many School Tours. Hopefully, it will also be successful as before because the focus has always been on providing the best services at best price. Taking care of trekkers and making their safety our priority is the integral part of our organizational values.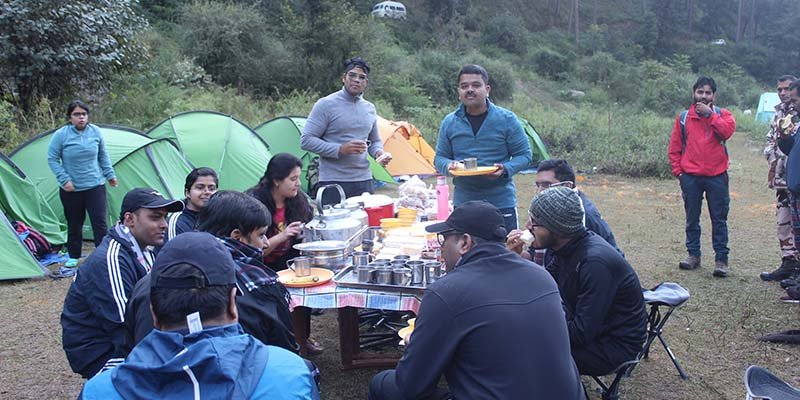 So, we proudly say that India's very special Lal Bahadur Shastri National Academy of Administration – Mussoorie has directly joined us. The first group completed their Baraadsar Lake Trek on 13th Oct 2019 and they were highly impressed by our services which motivated us in every way. But no matter what happens we will always try to enhance the quality and services.
The group of LBSNAA is very cooperative during the trek and they fully enjoyed the Baraadsar Lake Trek with us. So So we proudly say that our experience of Trekking with LBSNAA is very good.
Not only our team but also "Himalayan Hikers" wants to thank the people who have always supported us which has encouraged us and helped us grow. And, our 101% efforts and quality of service have helped us a lot in rising and making us popular internationally. Lastly, we are very happy to serve in this field and we will always try to help people until we are able to.