Nafran Valley Trek – A special trek in Kashmir Valley
Himalayan Hikers are looking for another trek (Nafran Valley Trek) in Kashmir that is special to our trekkers and that matches the famous treks of Kashmir Great Lakes Trek and Tarsar Marsar Trek. When the people of Aru's village told our team that there is another trek like foot tarsar marsar whose name is Nafran Valley, you think about it. Nafran Valley Trek Highest Altitude is 14,127 feet. We went on its quest with brother Fayaz, he is local from Aru village even for our team, there was no special treasure work.
A new discovery Nafran Valley Trek.
When the Himalayan Hikers team came back after discovering this trek, the people of our team told us that this trek can be a special trek no less than Tarsar Marsar Trek.
The Nafran Valley Trek is a very lush green forest bugyal. Perennially nourished by the plain waters of the Kolahoi Glacier trek route , the valley remains a spectacular green. In July, the meadows look like a soft green carpet, which gradually turns into flower gardens in the month of August.
What is the best time for Nafran Valley Trek?
The best time to trek Nafran Valley is from the last week of June to the end of September. It is the season for the traditional monsoon trek in the rest of the Indian subcontinent, but things are different here and in the Kashmir Valley.
We know that Kashmir receives only light rainfall in July and August. Instead of the other state, it is said to be the Pir Panjal range which blocks most of the rain clouds from reaching the Kashmir nafran Valley. Consider it a boon as it offers a comfortable trekking experience but if we understand, the one season that Nafran Valley Trek takes in four months – June, July, August and September, both changes its look and color with time.
Nafran Valley Trek Temperatures
Day time temperature: Between 12 °C and 18 °C | Night time temperature: Between 5 °C and 10 °C month of July, Aug, Sep, 2022.
How Difficult is the Nafran Valley?
Nafran valley trek moderate trek and not easy either, this trek comes in a moderate level,
This trek is a bit moderate, but if your fitness is good and you have it in your mind that I want to trek then you can do it absolutely. Where help is needed, our guides will support you, you just have to be strong and capable of the trek. One thing is that all you can do is to have courage and I myself am passionate.
Key Points About Nafran Valley Trek
Level: easy to Moderate (so first timers trekkers best trek in Kashmir Valley )
Proper conditioning & training of body required
Need proper gear & clothing for sub-zero temperatures?
Shoes are the single most important equipment
High Altitude requires proper acclimatization
Post monsoon or pre-monsoon is the best time. During rains the region is prone to landslides
Phones don't work on the trek
Beautiful landscape so carry good photo gear (I couldn't carry my best equipment)
Travel light (my backpack was heavy at about 10 kg to 12 Kg)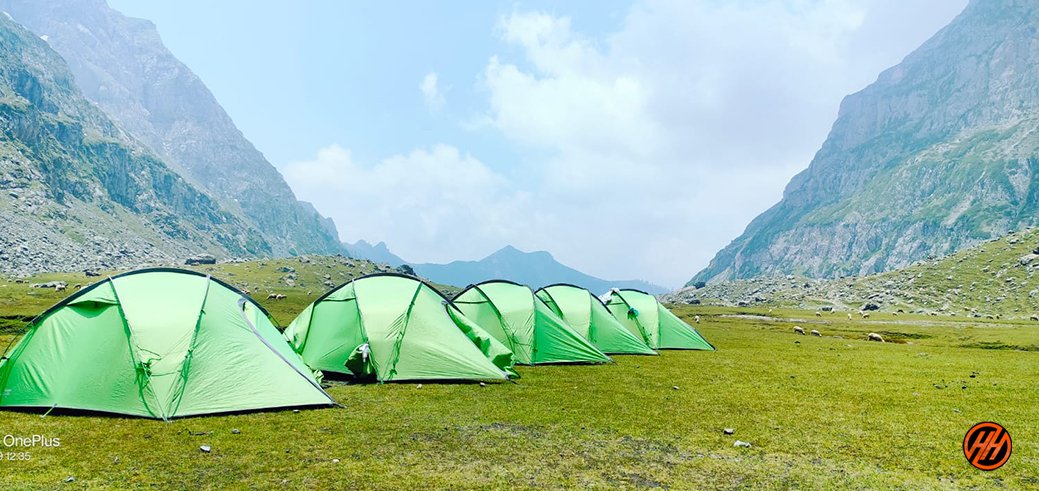 How to Reach Nafran Valley Trek ?
For Nafran valley trek, you have to come to Srinagar before arriving home by flight or taxi.temp travelers srinagar is the beautiful palace of the state of Jammu and Kashmir , which is a beautiful city.
The easiest way to reach Srinagar is by flights Srinagar Airport Sheikh Ul Alam International Airport Srinagar this is beautiful airport.
Srinagar is our branch office where you will be a member of our team who will keep taxi ready for you Aru Vilage from Srinagar Airport you have to come by taxi to Aru Base Camp, And from Srinagar it will take you about 3 to 4 hours to reach Aru base Camp of Himalayan Hikers for evening snacks 4:30 Pm. you will reach Aru base Camp where Team Himalayan Hikers will be ready to welcome.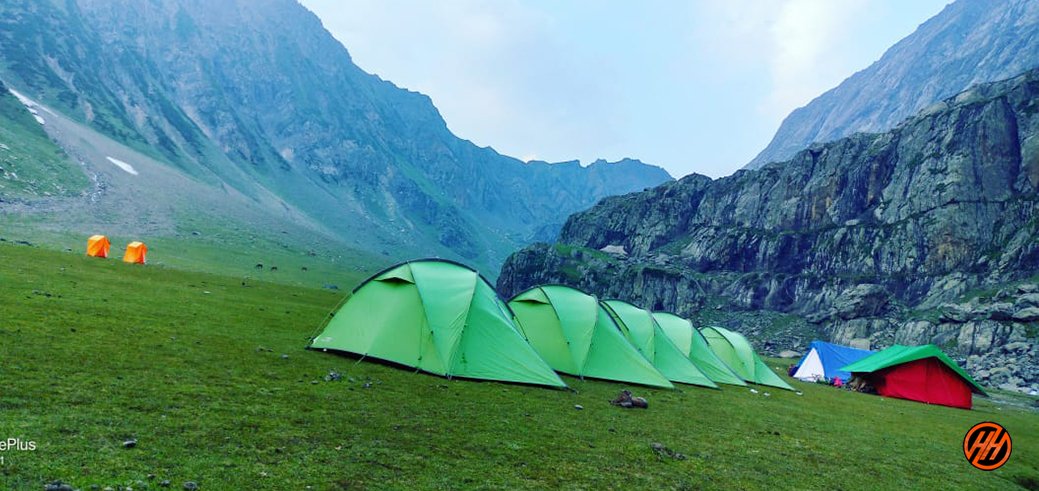 What we do during an emergency breakout in the Nafran Valley Trek?
First of all, the safety of trekkers is much more for us, if you see in the trek, then there are all the risks, which I do not think about.
Himalayan Hikers worry more about you that no one should ever have any problem in the trek.
What should we and you keep more safety in the trek
Whenever you are going for any trek, it is very important that you go completely fit and ready.
The trek is not difficult, if you make your feet and your mind calm and strong, you will find the trek very easy.
While trekking, keep in mind that you are walking on the right route or not always with your guide.
Most people look somewhere and where they are walking, this can cause twitching in your legs, which can ruin your entire trek.
It is important to ask your doctor if you have any medical problems
I should always keep my medical kit with me, it is very important.
Himalayan Hikers always keep a medical kit with you, such as oxygen cylinders, medicine to be given in emergency on the trek.
If any trekkers have any more problems, then they are brought back to the base camp by laying them in the stretcher.
Our camp in Nafran valley trek is around the 6000 feet to 14000 feet where you cannot have any problem of oxygen.
In case of any medical problem, the help of your guide or a well-informed trekkers should be taken
If there is major health problems in Nafran valley trek, then Nearest Hospital is in Srinagar which is about 112 Kms away from Nafran valley trek.
Along with the trek we keep getting acclimatization.