THE NAKED TRUTH OF TREKKING AND ADVENTURE
ADVENTURE AWAITS? HERE WE GO!
This activity is strictly for all the urbanites out there. Open your eyes. What you can see? The cacophony of cities, the never-ending traffic, people howling at each other, don't you want to escape? Why not! Let's assemble a group of friends and go to some peaceful site. Do some fictitious adventure and be a thrill-seeker like a protagonist in the movie.
In today's era of the adrenaline rush, which is tremendously inclined towards daydreaming, it is laborious to convey the thought of originality. So, it is high time for a reality check to all those who are residing in their own dream world. Firstly, what we chase is not always what we pursue and secondly, no adventure is great if it costs your safety.
Also read about – TREKKING IN INDIA
FICTITIOUS ADVENTURE? LET'S BE PRAGMATIC!
Movies never highlight any real situation. No doubt trekking is really thrilling and amusing, but there are some other factors that should be taken care of.
No mobile connectivity.
Scarcity of food resources and water.
Habitat for raptorial animals.
And of course, the trails are bewildering; no GPS works there.
The truth is that movies are deceptive and way beyond reality. Be it some iconic movies like Yeh Jawaani Hai Deewani, Dil Chahta hai or Zindagi Na Milegi Dobara, no doubt, these have set the benchmark and enlightened ecstasy among teenagers. But, people neglect that these movies are only for entertainment purposes.
Thus, this has led to many tragedies in the past that were life-threatening. Some lost their companions, some lost their acquaintances, and families were shattered. Hence, it won't end if the mass will keep on interpreting the message in a fallacious manner.
Also read about – Best Budget-Friendly Treks In India, Under 4000
TIPS FOR A GOOD AND SAFE TREKKING EXPERIENCE
Whether it is traveling or trekking, the first fundamental is not only self-safety but also security of the people around along with evacuating the nature in serenity.
So, before planning a trek, make sure you should go through these key points;
In addition, analyzing and gathering information about the trek which includes its weather, level,
distance and many more details.
Make sure to travel with experienced people, especially if it is your first venture.
Do contact some good travel firm for accurate facts and for some bona fide experience.
Always remember that, though hiking is fun it really requires a lot of determination and persistence.
Before heading, train yourself. Do have proper equipment; be it your shoes, hiking pole, clothing or toiletries.
Also read about
WHY TREKKING IN GROUPS?
Hence, beating the fictitious adventure, now when you have realized that what actually trekking is, it is really significant to perceive why to trek in groups and with experienced people around. The answer to this is just one word, Safety!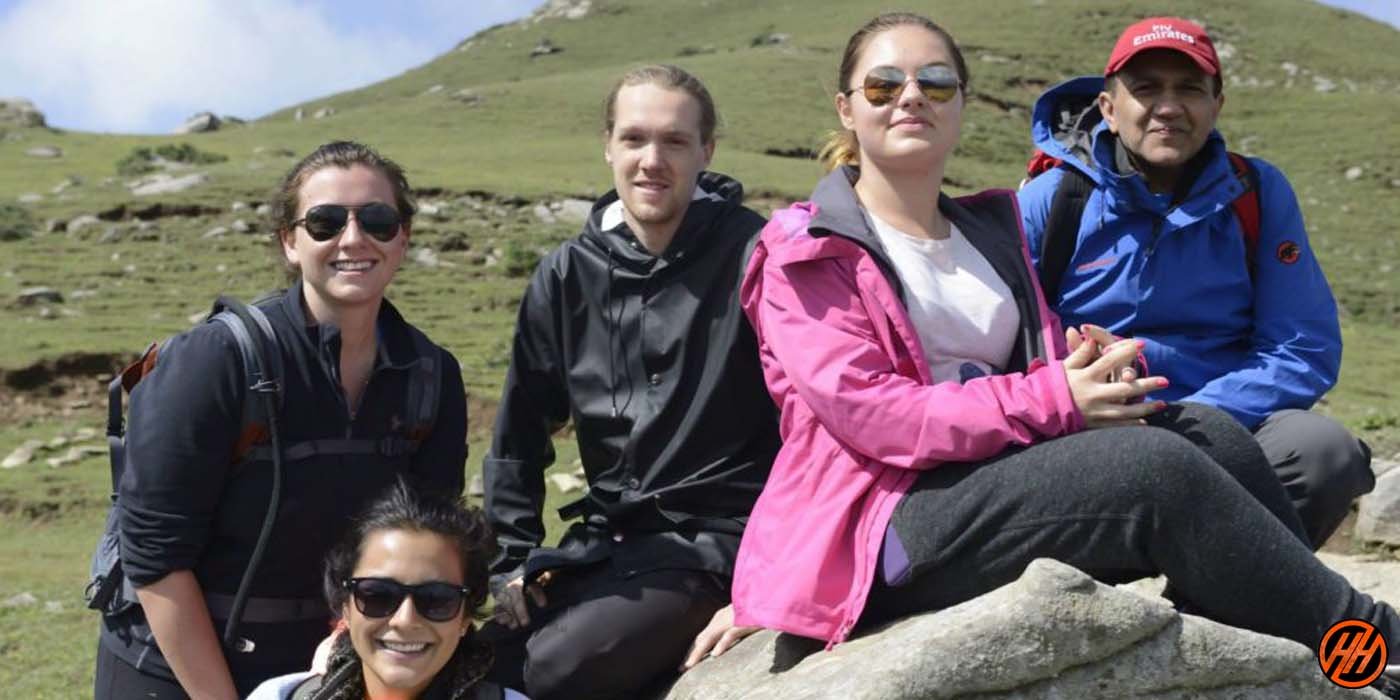 We can surely claim that Himalayan Hikers is the only company that has been endeavoring all the Himalayan treks for 28 years and has the professional and proper knowledge in terms of venture and experiences. Also, we provide authorized facts and figures related to ancient mythology and treks, unlike other travel companies.
Explore here – The Popular group's treks in the Himalayas, India
Moreover, we consider our team as a family, whether it's our trekkers or porters, everybody is kept safe and secure with a cheerful environment around. So think twice before taking any further actions as when you fling with safety, you bet your life. Be safe and secure and never stop exploring!
Written By- Amisha Gupta