Did Trekking In Uttarakhand And Himachal Got Affected By Kashmir Situation
EXPULSION OF TRAVELERS AT KASHMIR
Trekking in Uttarakhand Himachal and Kashmir around 8 lakh tourists come to visit the earth's paradise; Kashmir.
Truly an appetite beauty, there is no doubt why it is renowned as "Switzerland of India". Perhaps, trekkers opt for treks like Tarsar Marsar, Kashmir great lakes trek and many more.
These treks have never seen views with jaw-dropping sights. Hence, trekkers are more willing to do trekking in Kashmir as compared to trekking in Uttarakhand and Himachal.
Kashmir has been a matter of disputes and controversies since independence. Recently, a major step is taken by the Indian Government by abolishing Article 370 and Article 35A.
BEST TREKKING EXPERIENCE AT JAMMU AND KASHMIR
As a result, this has created conflicts among the political parties and masses. Moreover, it results in the expulsion of all the tourists for safety purposes.
Therefore, all the treks in Kashmir have been canceled for a matter of time.
Hence, the government has taken this measure keeping in mind the increased riots and rampage.
TREKKING IN UTTARAKHAND AND HIMACHAL
Surprisingly, our team has received so many queries regarding the safety issues at Uttarakhand and Himachal. Well, it's totally safe! BEST TREKKING EXPERIENCE AT Jammu and Kashmir 
Trekking in Uttarakhand Himachal and Kashmir is Safe at all.
Moreover, the weather is also pleasant there. It becomes quite wet often but could be managed with the rain cover on the body and bag pack. Whereas, other states are getting prone to cyclones, heavy rainfall, and waterlogging.
Perhaps, the fact is that Uttarakhand and Himachal Pradesh are divergent states. So, there is no possibility of any kind of riots or violence.
Also, the vulnerable region in Kashmir is more than 1000 km away from both states. Thus, both the states are absolutely safe for trekking.
GET THE BEST EXPERIENCE OF TREKKING IN UTTARAKHAND AND HIMACHAL
Hence, keeping the situation in mind, our team has also canceled all the treks in Kashmir.
In addition, we have introduced some popular and majestic treks in Uttarakhand and Himachal.
TREKS IN UTTARAKHAND
Here are some amazing popular treks in Uttarakhand, so get the best experience of trekking from these best trekking destinations.
Dayara Bugyal trek lies among the best treks in Uttarakhand. The wide meadows stretch from 10,000 to 12,500 feet in the Uttarkashi district.
This surreal place is perched between high snow-covered peaks which together make an excellent sight. On the other hand, the meadows remain covered in snow.
So, consequently, it turns out to be the most amazing winter trek in Uttarakhand. And, also a great Skiing destination.
Kedarkantha is perched at an altitude of 3,800 m in Uttarakhand. And, the Kedarkantha trek offers 6 days sojourn with the taste of perfect adventure and jaw-dropping experiences.
Arguably, Kedarkantha trek is the prominent winter trek! It has got unmatched beauty in winters. The trail hides in a thick blanket of snow.
The lush verdant forests turn white making it a small wonderland! The Kedarkantha trek is not only for experienced trekkers but for amateurs and children too!
Rupin Supin is one of the least explored treks, perhaps, a good trek for beginners.
It lies in the north-west corner of Uttarakhand. Moreover, these valleys are extremely beautiful with the best scenic views.
During the trek, you will get the views of majestic peaks, snow-covered mountains, and valleys.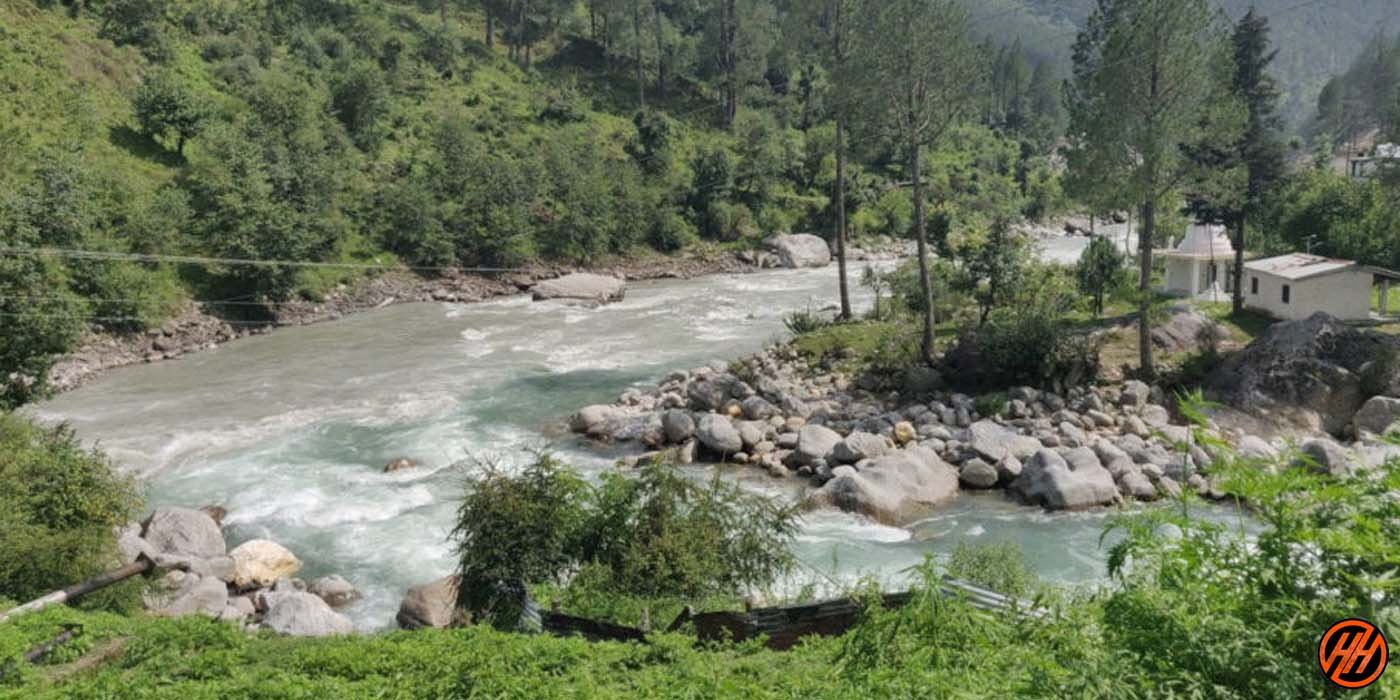 Phulara Ridge lies in the Govind Wildlife Sanctuary.
As you would be knowing there are many pristine treks in this sanctuary of Uttarkashi district,
Phulara is one of them! it is the rare ridge trek in Uttarakhand but unlike others,
it has not seen many footsteps that differentiates it from other places.
"Himalayan Hikers" took their first group of "Woodstock school" to this idyllic place since then not many people have known about this hidden gem in the Himalayas.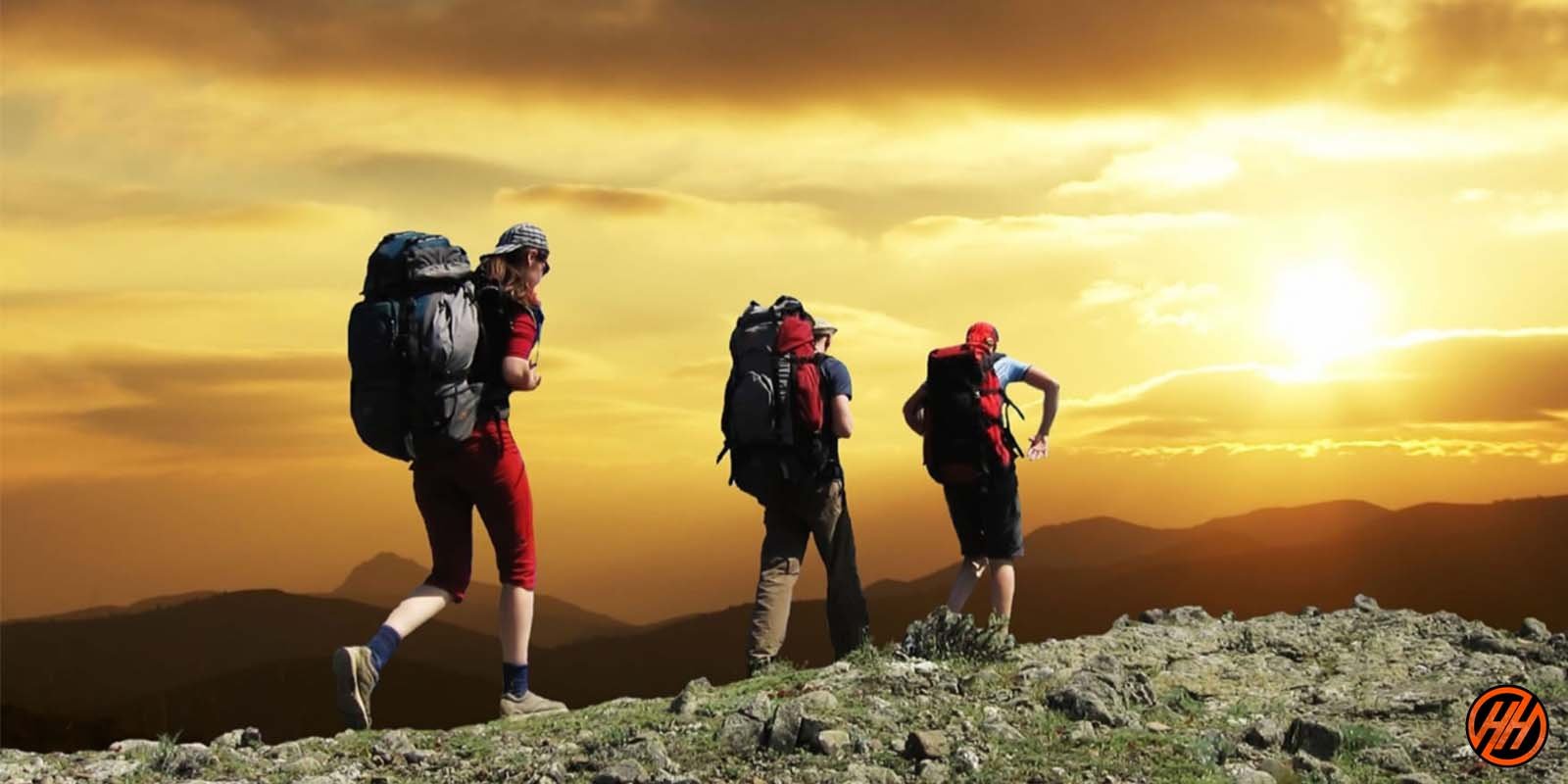 Brahmatal Trek lies in the Himalayas of Uttarakhand at an altitude of 12,250 feet and it is best if done in January and February at the time of peak winters.
Moreover, on this trek get thrilling views of two towering Himalayan peaks – Mt. Trishul and Mt. Nanda Ghunti with other snow-covered mountains.
Valley of flowers trek is the most beautiful and fascinating trek in the world.
It lies in the Western Himalayas of Uttarakhand region blessed with endemic alpine flora and verdant beauty of towering mountains which attracts the adventure seekers, nature lovers, and mountaineers.
Therefore, The Valley of flowers is listed in the World Heritage Sites by UNESCO and is a National Park of Flowers. It extends from 5 to 7 km and is perched at an altitude of 3352 to 3700 m.
These are some splendid treks that could be attained both by beginners and experienced ones. So Explore here About the more treks in Uttarakhand, India.
TREKS  IN HIMACHAL  PRADESH
Here are some moderate to difficult treks in Himachal Pradesh. They will truly amaze you by their panoramic views of mountain ranges.
I will strongly endorse that trekkers shouldn't hesitate.
Explore these wonderful treks of the upcoming seasons.
And of course, talking about security, be it our porters or trek leaders, they undergo extensive and constant training.
Our team takes care of each and every trekker to make their experience blissful and worthy.
The name "Hampta Pass" derived from Hamta Village.
It is at an altitude of 14,107 feet in the Himalayan Pin Panjal range. And, it is the passage between Lahaul and Kullu valley of Himachal Pradesh.
This region has rich Flora and Fauna but, on the other hand, the Lahaul valley has barren lands and is deserted.
Therefore, go through quaint villages and explore two different cultures. In ancient times, the trail was a trade route.
Thus, now it is frequently used by the shepherds in summers to find grasslands in the deserted Lahaul valley.
Buran Ghati is a highly diverse trek and a thrilling pass that lies at a high altitude of 15,000 feet in the heart of Himachal.
This amazing trek starts from Janglik and is perfect because it has got all the adventure which also includes sliding down and rappelling down a snow wall.
Bhrigu Lake is a high altitude sacred Lake. This phenomenal Lake changes its shape and color from time to time sometimes it gets royal blue and the other times green.
It lies in the Kullu district of Himachal Pradesh to the east of Rohtang Pass at an altitude of 14100 feet.
This is accessible through meadows, you will find alpine meadows here which are rare to find on the treks of the same altitude.
WRITTEN BY- AMISHA GUPTA